Photo by Eloise Ambursley on Unsplash
In Chapter 7 of Introductory Scots Law, I discuss the concept of indirect discrimination. It is often a difficult concept to grasp for both students and the lay person. Unlike direct discrimination, harassment or victimisation (which can feel very personal and immediate to the victim of unlawful, less favourable treatment), indirect discrimination can perhaps take more subtle forms and is harder to spot. Arguably, an individual who commits an act of indirect discrimination may not be aware that legal consequences arise as a result of their behaviour.
Section 19* of the Equality Act 2010 addresses the issue of indirect discrimination.
Helpfully, the Equality and Human Rights Commission provides guidance on what constitutes indirect discrimination in its Statutory Code of Practice on Employment. Two examples can be found below:
Example 1
An employer has a 'no headwear' policy for its staff. Unless this policy can be objectively justified, this will be indirect discrimination against Sikh men who wear the turban, Muslim women who wear a headscarf and observant Jewish men who wear a skullcap as manifestations of their religion.
Example 2
Requiring a UK-based qualification, when equivalent qualifications obtained abroad would also meet the requirement for that particular level of knowledge or skill, may lead to indirect discrimination because of race, if the requirement cannot be objectively justified.
The concept of indirect discrimination in Section 19 applies to all of the protected characteristics with the exception of pregnancy and maternity which are specifically addressed elsewhere in the Equality Act 2010 (Sections 17 and 18).
New York, New York …
I got thinking about indirect discrimination again when reading an interesting article on the BBC's website: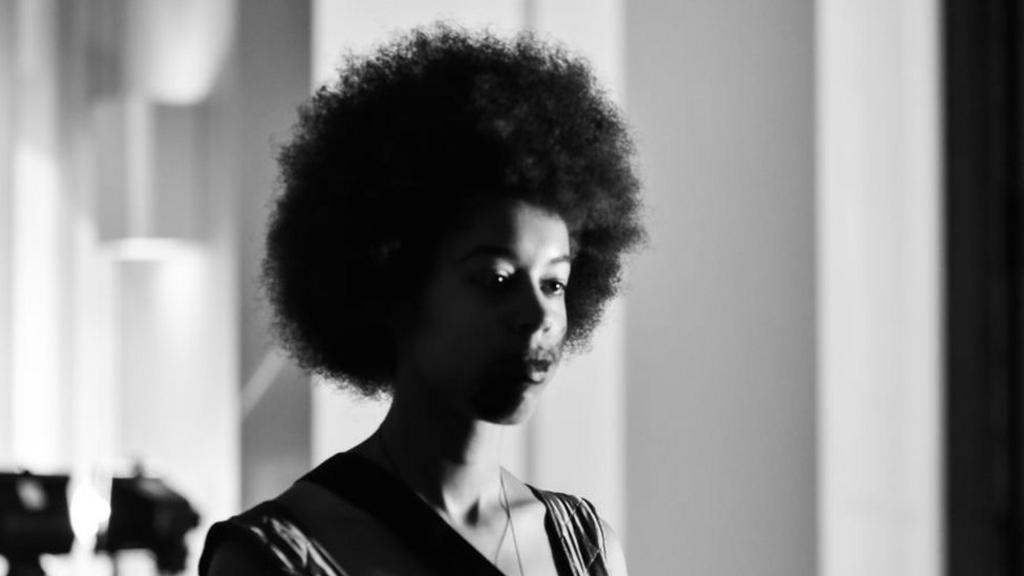 New York City bans hair discrimination to fight racism
The guidance gives black people the right to wear hairstyles previously deemed "unprofessional".
Apparently, New York City's Commission on Human Rights is advising employers and service providers that discrimination on the grounds of a person's hairstyle could constitute unlawful, less favourable treatment.
It would seem that certain hairstyles which are associated with African Americans e.g. afros, cornrows and locs are at risk of being labelled "unprofessional" and some employers are actively discouraging employees from having these hairstyles.
In the BBC report, the words "disproportionately affected" reared up at me.
Why?
Any person who has experience of working in the area of discrimination and equality law here in the UK should immediately spot the relevance of this phrase because it should signal that there is a possibility of indirect discrimination.
Policy, Criterion or Practice (PCP)
Employers and service providers should, therefore, be particularly wary when they apply a provision, criterion or practice (a PCP) to the general workforce or the general population. It may be the case that, in applying a PCP, that an employer or service provider unwittingly treats certain individuals with a protected characteristic (e.g. women, the disabled, older people) less favourably when compared to other individuals who do not possess this characteristic. It is always open to an employer or service provider to show that although indirect discrimination has taken place, it can be objectively justified e.g. on national security grounds or health and safety reasons (e.g. Singh v Rowntree MacKintosh [1979] ICR 554).
I often say to students that, if they were giving advice to organisations on how best to avoid indirect discrimination (which cannot be legally or objectively justified), they should begin by looking at policies and practices with general application to the workforce or the public. I tell them to think about who do they think can more easily comply with these requirements and who do they think might have more difficulty. In particular, could the PCP have a really negative impact on, for example, women, the disabled or certain religious and ethnic groups?
When we talk about the negative impact of a PCP on a group with protected characteristics, we are not talking about minor inconvenience. We really mean that the PCP has a disproportionately adverse effect on the group in question:
London Underground v Edwards (No 2) (1998) IRLR 364 – changing the shift patterns for all drivers on the London Underground had a disproportionately adverse effect on female employees with childcare responsibilities. This was indirect discrimination on the grounds of sex/gender which could not be objectively or legally justified.
Network Rail Infrastructures Ltd v Gammie [2009] UKEAT 0044 – 08 – 0603 – the refusal by the employer to consider flexible arrangements had a disproportionately adverse effect on female employees with childcare responsibilities. Again, as in the Edwards (above), this was an example of indirect discrimination on grounds of a person's sex or gender.
Equality Impact Assessments
It might be advisable for the organisation to carry out an equality impact assessment before introducing a PCP e.g. a change to the working day; or a commitment to carry out regular reviews of extant PCPs in order to ensure that they comply with UK equality laws.
A useful link to ACAS guidance on carrying out equality impact assessments can be found below:
http://www.acas.org.uk/media/pdf/s/n/Acas_managers_guide_to_equality_assessments.pdf
An organisation, in undertaking an equality impact assessment, might be well advised to conduct a detailed statistical analysis in order to calculate, for example, how many women or how many people of a particular colour, nationality, race, ethnic or national origin can comply in practice with the requirement imposed by the employer or service provider. If fewer Sikhs, for example, can comply with a PCP, it may be that the employer/service provider has indirectly discriminated against this group with the relevant protected characteristic.
Conclusion
At first glance, the condition or the requirement that the employer or service provider imposes on everyone looks completely harmless. Upon a closer inspection, however, it becomes apparent that, for example, more men than women can comply in practice with the employer's condition or requirement or that more white people can comply with the requirement or condition than can people from an Afro-Caribbean background.
It is not just the fact that fewer people from a particular gender group or individuals of a particular colour or nationality can comply in practice with the requirement, they suffer an adverse impact because of it i.e. they suffer less favourable treatment.
What if, for example, the employer imposed a requirement that all job applicants had to be at least six feet in height?
Admittedly, there are many tall women, but realistically there are many more tall men than tall women who can comply with this requirement in practice. More women would, therefore, be prevented from applying for this job. In other words, women are denied employment opportunities because the employer has imposed a height restriction.
In situations where an employer imposes 'desirable' and 'essential' criteria in a job advertisement, the Employment Appeal Tribunal has stated these may be examples of indirect discrimination (see Falkirk Council v Whyte [1997] IRLR 560).
The lesson to be learned?: Monitor your organisation's policies, criteria and practices carefully and regularly in order to avoid falling into the trap of indirect discrimination. An equality impact assessment is a vital tool to keep yourself on the right side of the law.
Postscript
In July 2019, California became the first US State to pass a law banning hairstyle discrimination.
Read more about this development by accessing information on the link below to the SkyNews website:
http://news.sky.com/story/california-passes-law-banning-hairstyle-discrimination-11756564
Footnote
The Equality Act 2010
* Section 19(1) indirect discrimination is defined as:
'A person (A) discriminates against another (B) if A applies to B a provision, criterion or practice which is discriminatory in relation to a relevant protected characteristic of B's.'
Section 19(2) makes it very clear what it is meant by a discriminatory provision, criterion or practice in relation to a relevant protected characteristic:
(a) A applies, or would apply, it to persons with whom B does not share the characteristic,
(b) it puts, or would put, persons with whom B shares the characteristic at a particular disadvantage when compared with persons with whom B does not share it,
(c) it puts, or would put, B at that disadvantage, and
(d) A cannot show it to be a proportionate means of achieving a legitimate aim.
Copyright Seán J Crossan, 21 February & 8 July 2019