Photo by Jannes Van den wouwer on Unsplash
The bookies' favourite to be the next UK Prime Minister, the Right Honorable Alexander Boris de Pfeffel Johnson MP (or simply 'Boris') is to face a private prosecution for misconduct in a public office.
The misconduct relates to claims (or 'lies' depending on your viewpoint) which Mr Johnson allegedly made about the amount of money the UK would save if it ceased to be a member state of the European Union. These claims were allegedly uttered by Mr Johnson during and immediately after the Brexit referendum campaign in early summer 2016 (apparently somewhere in the region £350 million per week would be saved by UK taxpayers following a successful UK exit from the EU).
This blog is not really about the ins and outs of Mr Johnson's current legal difficulties, but it highlights the fact that the concept of a private prosecution is something of a cultural and legal oddity in Scotland.
In Scotland, we take a somewhat rigid view that criminal prosecutions are very much the responsibility of the Crown or the state. It is very rare (and highly unusual) for private prosecutions to be permitted in Scotland. In any event, the High Court of Justiciary must grant permission, by way of a Bill of Criminal Letters, for any private prosecution to proceed in the first place. It should go without saying that the prosecutor in a private prosecution will still have to prove the allegations against the accused.
Two fairly recent attempts to raise private prosecutions in Scotland have been rejected out of hand by the High Court of Justiciary (see Bill for Criminal Letters by (1) John and Linda Stewart and (2) Allan and Aileen Convey Against William Payne AND (1) Matthew McQuade and Jaceline McQuade and (2) Yvonne Reilly Against Henry Clarke [2016] HCJAC 122 HCA/16-2/XM HCA/16-3/XM).
A link to the Opinion of the High Court of Justiciary in respect of these matters can be found below:
https://www.scotcourts.gov.uk/search-judgments/judgment?id=d26a25a7-8980-69d2-b500-ff0000d74aa7
The Glasgow Rape Case
The most famous, partially successful private prosecution in Scotland in was the affair which became known popularly as the Glasgow Rape Case. In 1982, a rape victim was permitted to raise a private prosecution against three of her alleged assailants (see X v Sweeney (1982) JC 70). Prior to this legal action, there had been one, other private prosecution in Scotland during the 20th Century and that had been concluded as far back as 1911 (the actual Bill of Criminal Letters was granted in 1909 – see J & P Coats Ltd v Brown 1909 6 Adam 19).
A system of public prosecution
The main characteristic of the Scottish criminal prosecution system is that it is a public prosecution system i.e. completely controlled and supervised by the state authorities i.e. the Crown Office and the Procurator Fiscal Service (COPFS). The following news stories demonstrate quite clearly that it will be COPFS that have the final say as to whether an individual faces prosecution in a Scottish criminal court:
Trump paraglider protester to face no criminal charges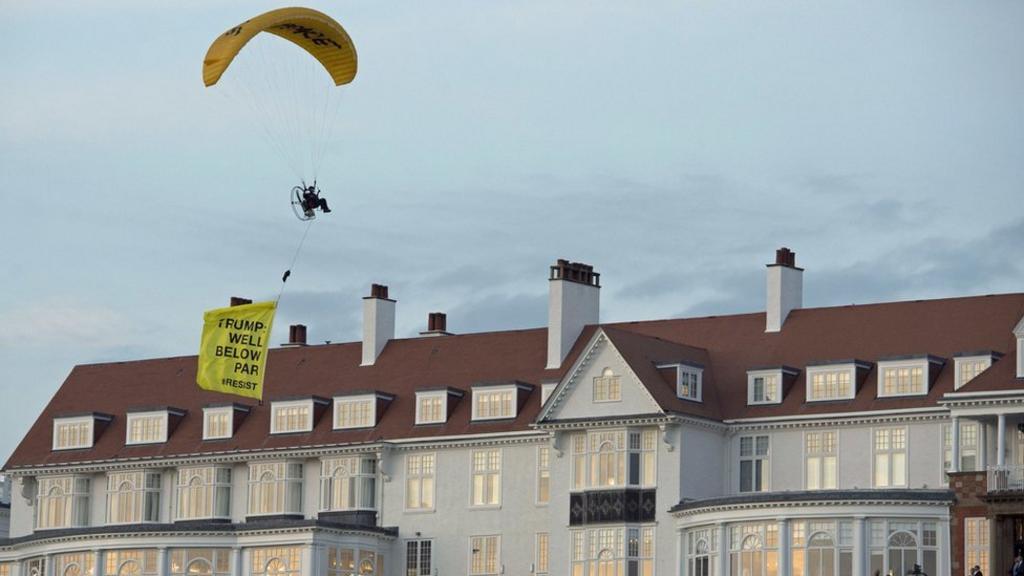 The protester was arrested after an air exclusion zone was breached at Mr Trump's Ayrshire golf resort.

Nancy Glen sinking: Police investigation dropped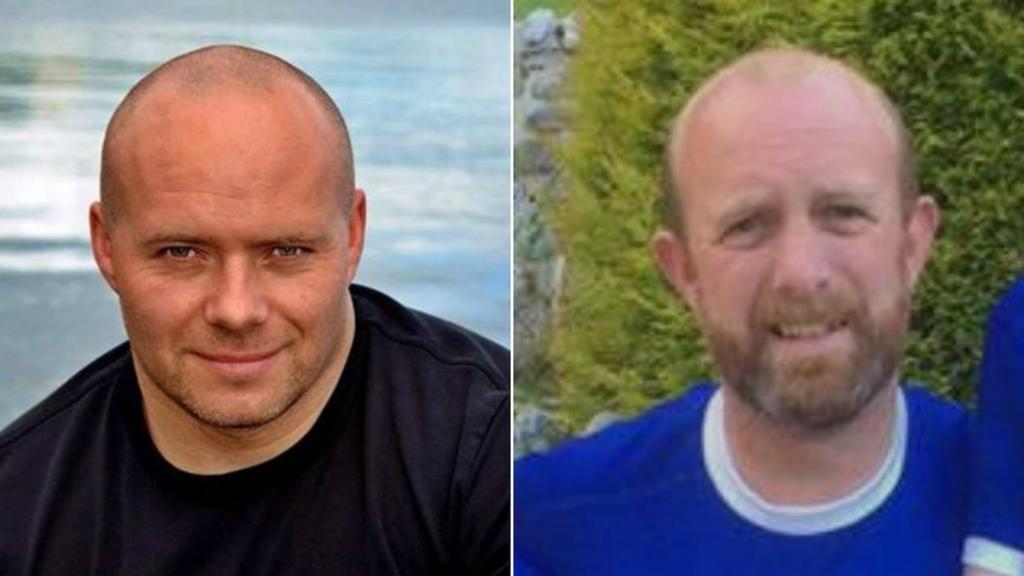 Duncan MacDougall and Przemek Krawczyk died when the fishing boat sank in Loch Fyne in January 2018.
That said, most prosecutions in England and Wales (not to forget about Northern Ireland) will be initiated by the respective Crown Prosecution Services in each of these neighbouring jurisdictions.
Not all societies throughout history have employed a system of public prosecution to punish wrong-doers who have threatened the safety and security of their fellow citizens. In the Ancient Rome of Julius Caesar, the principles of criminal law were highly developed but their enforcement relied on a system of private prosecution whereby lawyers were commissioned (and petitioned) by interested parties to take on the role of prosecutors. There was no such thing as an office of State Prosecutor.
In one of the most famous examples of a successful private prosecution commissioned in Ancient Rome, Marcus Tullius Cicero, the lawyer, was approached by leading members of several Sicilian communities in 70 BC who wished him to commence a prosecution against the incredibly corrupt Roman Governor of Sicily, Gaius Verres. Undoubtedly, Verres had committed terrible crimes against the people of Sicily (this seemed to be a prerequisite for most Roman officials), but Cicero's decision to prosecute him in the Roman law courts was not entirely altruistic. Cicero calculated that, if he won the extortion case against Gaius Verres (which he duly did in 69 BC), he would inherit Verres' patrician status and wealth, not to mention the fame and the hordes of potential clients any victory would almost certainly bring him. Cicero also had his eyes on a political career and coveted one of the supreme offices of the Roman Republic, the Consulship or Chief Magistrate (in fact there were normally two Consuls at any one time). On such private prosecutions were the foundations of successful political careers established and Cicero became a Consul in 63 BC.
Even famous Roman citizens such as Cicero's contemporary and rival, Julius Caesar were not immune from prosecution in the law courts. Caesar's many political enemies used the threat of prosecution against him in order to prevent him from participating fully in the political life of Rome. For many years, Caesar was effectively an exile in Gaul (much of modern day France) where he was Governor until, in 49 BC, he crossed the River Rubicon and returned to Rome at the head of his army to seize power.
The point of this history lesson is to demonstrate that systems of private criminal prosecution can be easily manipulated by the desires and designs of individuals or special interest groups in a way that a system wholly controlled by a truly democratic State based on the rule of law (where everyone in theory at least is equal) cannot.
It has been said that the private prosecution against Mr Johnson is an attempt by highly partisan "Remain" supporters to halt Brexit.
To be sure there will be lots of legal arguments and procedural hurdles to be negotiated by both prosecution and defence lawyers in the Johnson Affair. It will be interesting to see how this case plays out. At a basic level, it provides a useful contrast for students of criminal law in relation to the difference in procedure north and south of the border.
A link to the story on the Sky News website about the private prosecution of Mr Johnson can be found below:
Boris Johnson to face court over alleged EU referendum misconduct
http://news.sky.com/story/boris-johnson-to-face-court-over-alleged-eu-referendum-misconduct-11730747
An interesting article written by John Macauley, the solicitor acting for the victim in the Glasgow Rape Case can be found below:
http://www.journalonline.co.uk/Magazine/62-1/1022696.aspx#.XO_hZMhKiM8
Postscript
On Friday 7 June 2019, Lady Justice Rafferty and Mr Justice Supperstone sitting in the English High Court quashed the attempt to bring a private prosecution against Boris Johnson. The matter will go no further.
A link to the story on the BBC News site can be found below:

Brexit: Boris Johnson £350m claim case thrown out by judges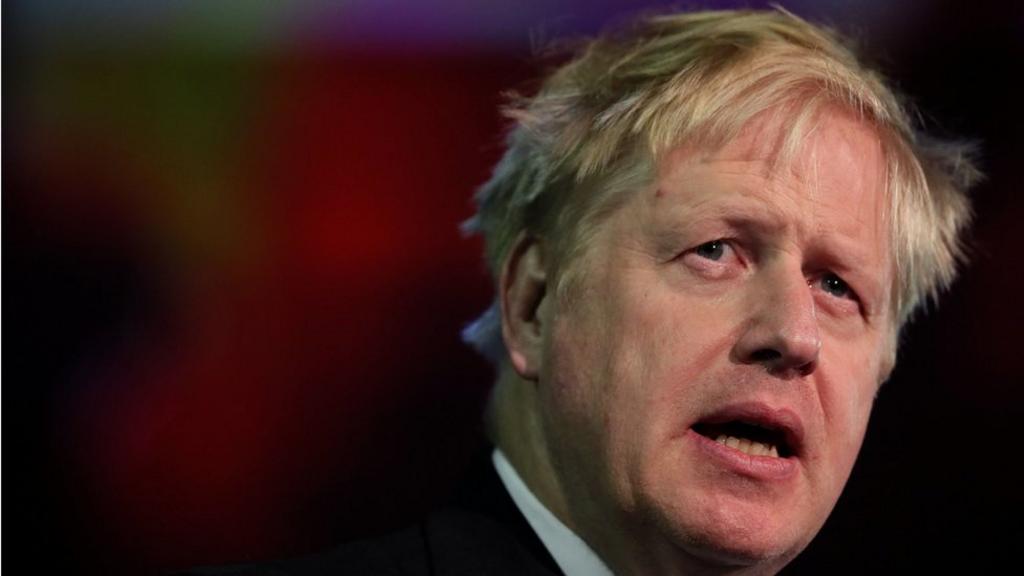 Tory leadership contender denied acting improperly in saying the UK gave the EU £350m a week.
Copyright Seán J Crossan, 30 May & 7 June 2019