Photo by Mohamed Nohassi on Unsplash
In a previous post (The problem with human rights) published on 1 February 2019, I wrote about the problematic nature of human rights. They tend to be problematic because often the very people seeking to benefit from them have shown scant regard for other people's human rights e.g. hardened criminals and terrorists.
An interesting example of a story which divides opinion on human rights involves Shamima Begum. In 2015, aged just 15 years old, this UK citizen left her home with two other teenage friends to travel to Syria in order to join the so called Islamic State or Daesh. Begum married a Dutch born jihadist fighter and had three children with him. She is now being held in a refugee camp by Kurdish anti-Daesh forces. Two of her older children also died while she was living in territory controlled by Daesh.
She was pregnant with her third child in the camp when she gave an interview to a journalist from The Times. On Sunday 17 February 2019, she gave birth to her third child. During the interview, Begum expressed her wishes to return to the UK to be with her family. At no time did Begum express remorse or regret concerning her decision to embrace Daesh.
Sajid Javid MP, the UK Home Secretary initially stated that he would do everything in his power to make it very difficult for Begum to return to the UK. Mr Javid was later contradicted by his Cabinet colleague, David Gauke MP, the UK Justice Secretary, who admitted that it would be nearly impossible to make Begum effectively a stateless person.
Refusing her re-entry to the UK would be a potential breach of the United Nations' Convention on Human Rights and would probably breach the Human Rights Act 1998.
That said, the UK Government has said that it will look into the possibility of pursuing criminal charges against Begum (and others like her). Expect a file to go the Crown Prosecution Service (the English equivalent of Scotland's Crown Office and Procurator Fiscal Service) should Begum decide to exercise her right of return to the UK.
It is estimated that approximately 800 European citizens who went to Daesh controlled territory in Iraq and Syria to join its insurgency are currently being held prisoner in Syria. What to do with these individuals now that Daesh is in the throes of losing its last bit of territory in Syria to American and British supported (mainly) Kurdish armed forces (the SDF) has become a major headache for European Governments. Doubtless there will be people amongst this number who are hardened terrorists and who represent a very real security threat to the citizens of their home countries if they are permitted to return to Europe.
The Shamima Begum story encapsulates the very essence of the problematic nature of human rights.
Links to the Begum story on the Sky and BBC news websites can be found below:
UK cannot make Islamic State bride stateless, justice secretary admits
http://news.sky.com/story/justice-sec-admits-uk-cannot-make-is-bride-stateless-11638943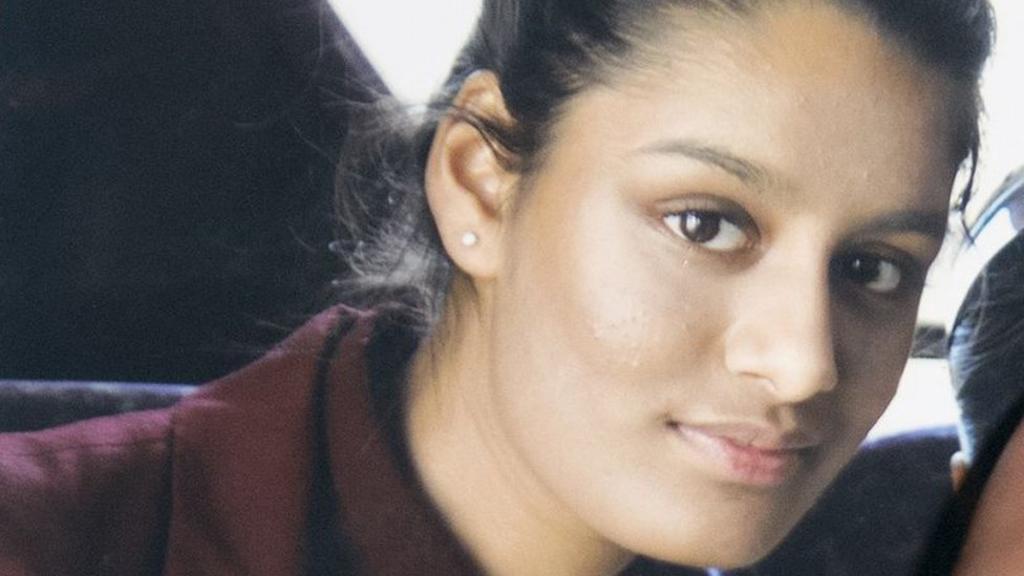 IS teenage bride Shamima Begum gives birth to boy
From a refugee camp in Syria, the 19-year-old former London schoolgirl says she deserves public sympathy.
A link to a story in The Guardian about 800 European Daesh fighters captured in Syria alone can be found below:
https://www.theguardian.com/world/2019/feb/17/islamic-state-isis-baghuz-trump-calls-on-european-allies-to-take-800-fighters-captured-in-syria
Copyright Seán J Crossan, February 2019