Photo by King's Church International at Unsplash
The peculiar case of Matthew Furlong
An employment law story, which was widely reported by the UK media last week (Saturday 23 February 2019), concerned the rejection of a candidate by Chesire Police. Nothing wrong with that or anything entirely newsworthy you could be forgiven for thinking. The candidate in question (Mathew Furlong) had excellent academic qualifications; is a UK white citizen; male; and heterosexual. Mr Furlong was rejected  by the interview panel despite being told "it was refreshing to meet someone as well prepared as yourself" and that he "could not have done any more".
The problem with this situation was that other, less well qualified candidates with particular (or more desirable) characteristics were favoured over Mr Furlong, who was by far the best qualified candidate for the post. The case went to an Employment Tribunal which ruled that Mr Furlong had suffered direct discrimination (in terms of the Equality Act 2010) on the following grounds:
Race
Sex
Sexual orientation
Chesire Police argued that its decision to reject Mr Furlong could be objectively justified because it was attempting to increase diversity in the work-place. This argument was comprehensively rejected by the Employment Tribunal. Mr Furlong had been victim of positive action or discrimination. As we shall see, it can be legitimate for an employer to discriminate positively in favour of certain applicants in order to promote diversity. In the United Kingdom. this is, for practical purposes, an available option if you have a number of equally well qualified candidates and you choose one or several of them primarily because they possess a protected characteristic (e.g. age, disability race, religion, sex or sexual orientation) which is under-represented in your work-force.
Unfortunately, for Chesire Police, it could not even begin to pretend or argue that its recruitment strategy complied with this. Mr Furlong was the stand out candidate and should have been selected for the post.
A link to the judgement of the Employment Tribunal can be found below:
https://assets.publishing.service.gov.uk/media/5c66abfd40f0b61a1e93a27a/Mr_M_Furlong_v_The_Chief_Constable_of_Cheshire_Police_2405577.18_judgment_and_reasons.pdf
A link to the story on the BBC website can be found below:
Police force 'discriminated against white heterosexual male'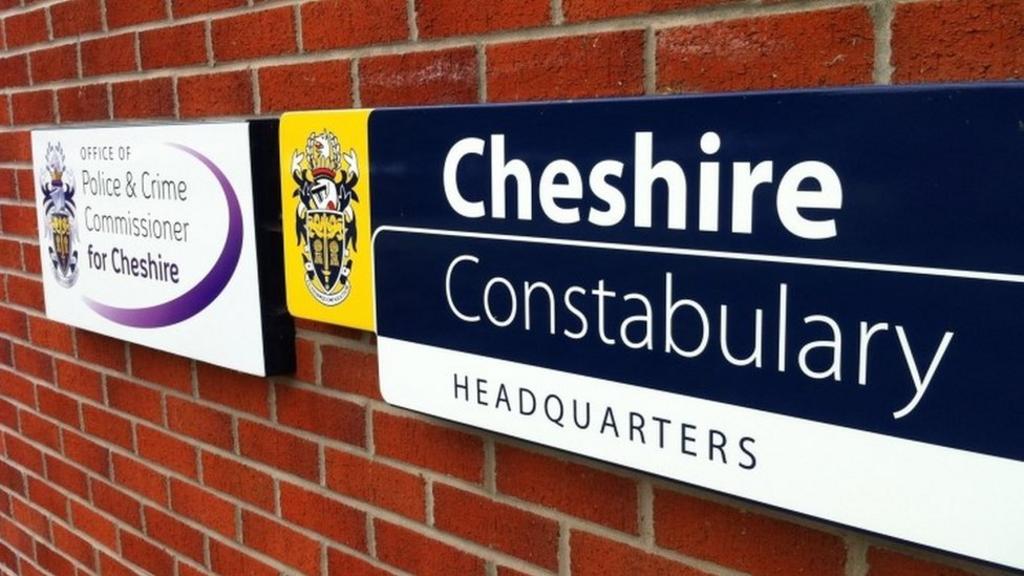 An employment tribunal ruled Cheshire Police had used "positive action" against Matthew Furlong.
The American Experience
In the United States of America, of course, there is a completely different approach to increasing diversity in the work-place. The Americans are very keen on affirmative action (or positive discrimination) and often employers will speak of filling quotas i.e. recruiting a certain number of African Americans or Hispanic Americans. This practice of affirmative action or positive discrimination is an attempt by the Americans to overcome the problems of historic and entrenched racism in their society. In the UK and the European Union, we too have had our problems with under-representation of certain groups in the work-place, but any attempt to introduce positive discrimination has been much more limited in scope.
Positive discrimination
Discriminating in favour of one group of people over another (whether this is motivated by a good intention or not) will most likely be regarded as an example of direct discrimination which contravenes Section 13 of the Equality Act 2010.
The judgement of the House of Lords in James v Eastleigh Borough Council [1990] 2 AC 751 was particularly strong on this point and it was irrelevant that the Council was acting from motives of good faith i.e. to promote healthier lifestyles for female residents of the Borough. The simple fact was that the Borough Council was acting unlawfully when it charged men for entry to the swimming pool when women were not charged for access to this facility. It was an act of direct sex discrimination.
The Equality Act does, admittedly, permit what is referred to as 'positive action' in fairly limited circumstances and it has been observed that it does not really advance the law very much in this area.
Certainly, in terms of the public sector equality duty, organisations may be permitted to take specified forms positive action in the work-place to eradicate or minimise forms of discriminations e.g. 'the need to tackle prejudice and promote understanding' (see Section 149(5) of the Equality Act)
Section 158 of the Act permits an employer to take positive action to help individuals with a protected characteristic to overcome or minimise such a disadvantage. Such action on the part of the employer must, however, be a proportionate means of achieving this aim.
Section 159 also permits an employer to take positive action in recruitment and promotion in relation to people with protected characteristics. The employer will only really be able to utilise this provision if candidates for a job or a promoted post have the same or similar qualifications. In such situations, the employer will able to consider if candidates with protected characteristics are at a disadvantage or are under represented in matters of recruitment or promotion.
There is one important exception to the rules on positive action contained in the Act: it will not be illegal for an employer to treat a disabled person more favourably in comparison to a non-disabled person.
The provisions relating to positive action were introduced by the former UK Coalition Government in April 2011.
The European Union dimension and positive action
Limited positive action or discrimination has, for some time, been tolerated by the Court of Justice of the European Union where employers gave preference, as part of an equality policy, to female candidates over suitably qualified male candidates in order to address gender imbalances in the work-place (see Kalanke Freie Hansestadt Bremen (1995) C-450/93 and Badeck and Others (2000) C-158/97). Clearly, employers were not permitted to recruit or promote candidates with inferior qualifications or experience in order to achieve gender quotas in the work-place and positive discrimination or action was really only permitted in so called 'tie-break' situations where both male and female applicants had the same qualifications and experience, but as a matter of public policy, a female applicant was given preference in order to address historic gender imbalances in that particular work-place. It is unlikely that the UK Equality Act will do anything to overturn this legal position as European Union law  is a superior class of legal obligations (until Brexit doth us do part?). Chesire Police please take note.
The Sex Discrimination (Election Candidates) Act 2002
One area where positive action has been used (albeit controversially) is in the area of political life. The British Labour Party has long been an advocate of encouraging women to take up careers where there have been significant barriers placed in their way. Women have, historically, been woefully under-represented amongst the ranks of Westminster Members of Parliament. Admittedly, following on from the 1997 General Election, 101 female MPs from the Labour Party were elected and were quickly given the derisory and insulting moniker of "Blair's Babes" after the then Prime Minister Tony Blair. In 1997, 120 female MPs were elected to serve at Westminster (in 1992, the figure was 60). The 1997 figure, although represented as a break through for women's representation in politics, can be overstated when the following factors are taken into account:
 It should be remembered that women make up more than 50% of the UK population;
There are 650 MPs at Westminster; and
In relatively recent terms, women have been permitted to participate in political life as a result of the extension of (limited) voting rights from 1918 onwards.
The causes of the relatively low numbers of women entering national politics has been speculated about endlessly by academics such as Sarah Childs in 2004 (New Labour's Women MPs: Women Representing Women): the unsociable hours at Westminster and the macho culture within the House of Commons.
In 2002, the then Labour Government passed the Sex Discrimination (Election Candidates) Act which would permit all female short lists in relation to selection of candidates for parliamentary seats. Previously, such an attempt to promote positive action would have been illegal under the former Sex Discrimination Act 1975.  Some (male) Labour activists did, in fact, bring successful legal challenges under the former sex discrimination legislation on the grounds that they had been discriminated against because of their gender in being automatically disqualified from the parliamentary candidates' selection process (Jepson and Dyas-Elliott v The Labour Party and Others [1996] IRLR 116).
The 2002 Act had to be introduced to prevent such challenges occurring in the future. Originally, the Act contained what is known as a 'sunset clause' i.e. it would operate until 2015 and then the legislation would expire. In 2010, however, the former Labour Government extended the life of the Act until 2030. This legislation has been credited with bringing more women into the Westminster Parliament. Other political parties (for example, the Conservatives and Liberal Democrats) have not always been in favour of this type of positive action and have tended to use other methods to promote the entry of women into political life. In terms of representatives in the Scottish Parliament, the 2016 Scottish General Election saw the same number of female MSPs (45) at Holyrood as there had been in 2011. In 2003, the number of women elected to serve at Holyrood was 51. This is not a satisfactory situation when two factors are considered: women make up 52% of the Scottish population and there are 129 seats at Holyrood.  Admittedly, in 2015, the Executive of the Scottish National Party voted in favour of all women short lists in the selection of its parliamentary candidates and the Scottish Green Party has used the policy of 'zipping' whereby male and female candidates are rotated or alternated, but there is still considerable progress to be made here.
The Police Service of Northern Ireland & positive discrimination
One of the most significant examples of positive discrimination in employment involved the creation of the Police Service of Northern Ireland (PSNI) in 2001 following the Belfast or Good Friday Agreement in 1998. The PSNI replaced the old Royal Ulster Constabulary (RUC) which was largely seen as a biased or sectarian police force by most Roman Catholics in Northern Ireland.
Chris Patten, a former Conservative Government Minister and Governor of Hong Kong, had been commissioned to carry out a review of policing in Northern Ireland (which was published in 1999). The Report noted that the RUC was overwhelming Protestant in composition (91.7% to 8.3% Roman Catholic).
One of the key recommendations of the Patten Report was that:
"An equal number of Protestants and Catholics should be drawn from the pool of qualified candidates." [para. 15.10]
This was an explicit acknowledgement that the new Police Service must command the trust of both main communities in Northern Ireland. This was no less than a recommendation for positive discrimination or action which could be objectively justified in the context of the long history of the period known euphemistically as 'The Troubles' in Northern Ireland.
It was only in March 2011 that Owen Paterson MP, the then UK Secretary of State for Northern Ireland, allowed the 50/50 recruitment policy to expire – a decision which attracted a lot of criticism from Nationalist and Republican politicians:
https://www.bbc.co.uk/news/uk-northern-ireland-12876127
https://www.belfasttelegraph.co.uk/news/northern-ireland/politicians-divided-on-proposal-to-end-5050-recruiting-by-police-28570213.html
https://www.bbc.co.uk/news/uk-northern-ireland-11732911
By this point, over 29% of serving PSNI officers were from a Roman Catholic background – in stark contrast to the figure of just over 8% in 1999 when the Patten Report was released.
Mr Paterson justified his decision not to renew the recruitment policy by claiming that the objectives of the Patten Report had been achieved. Furthermore, like most positive discrimination policies in the UK, the 50/50 measure was always going to have a temporary or limited shelf life. Unionist politicians in Northern Ireland had always expressed uneasiness about the policy – or even outright hostility.
Postscript
As of June 2019, the Police Service of Northern Ireland has 32% of serving officers who come from a Roman Catholic background. George Hamilton, the outgoing Chief Constable of the PSNI is worried that this figure will fall – especially after the end of the 50/50 recruitment policy.
A link to a BBC article about the PSNI can be found below: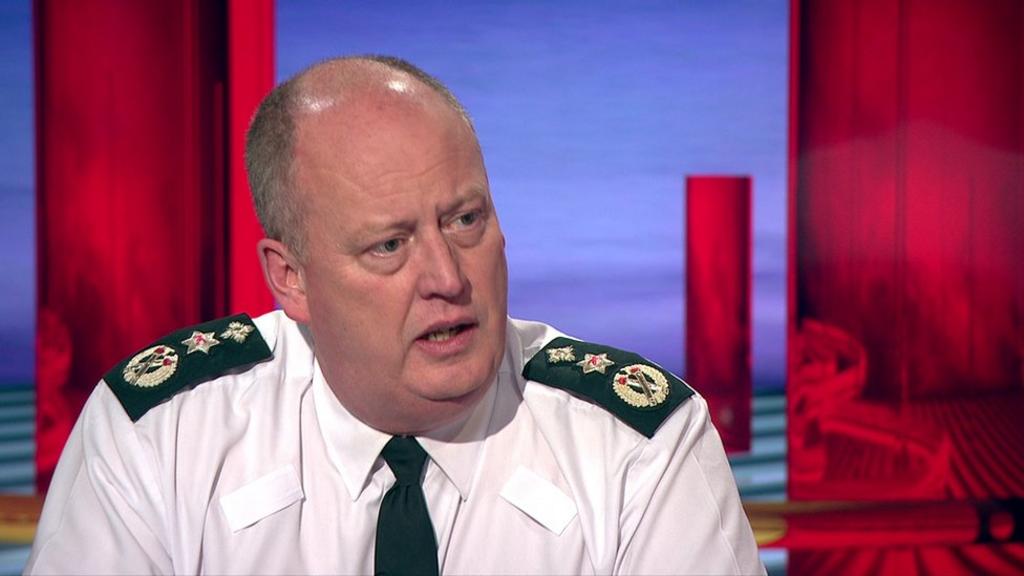 Conclusion
In the UK, positive discrimination in recruitment can be lawful under very limited circumstances. In other words, it is a practice which, if objectively justified, can be used to overcome historical patterns of discrimination e.g. to address the woefully low numbers of female politicians or the under-representation of Roman Catholics in the Police Service in Northern Ireland.
Such arrangements permitting limited positive discrimination tend to be governed by 'sunset clauses' i.e. they have a built in expiry date, so they will not last forever. Furthermore, positive discrimination is really only legitimate  in so called 'tie-break' situations where several applicants have the same qualifications and experience, but as a matter of public policy, for example, a female or minority ethnic applicant is given preference in order to address historic diversity imbalances in that particular work-place.
Copyright Seán J Crossan, 28 February and 10 June 2019