Photo by Melinda Gimpel on Unsplash
An interesting story by BBC Scotland about the demise of the well known Glasgow/Edinburgh law firm, Morisons Solicitors LLP. The story primarily concerns aspects of the transfer of an undertaking.
The majority of staff at Morisons are having their employment transferred: Blackadders Solicitors have agreed to take over the Glasgow operations and Thorntons will take over the Edinburgh side of the business.
The movement of former Morisons' staff to their new employers will, of course, be governed by the Transfer of Undertakings (Protection of Employment) Regulations 2006. This means that the employees in question will have their employment and their core terms and conditions of employment protected by their new employers.
The prospect of staff being made for redundant, as a result of the collapse of Morisons, is not imminent for the time being.
A link to the story can be found below:
Some jobs saved after administrators appointed at law firm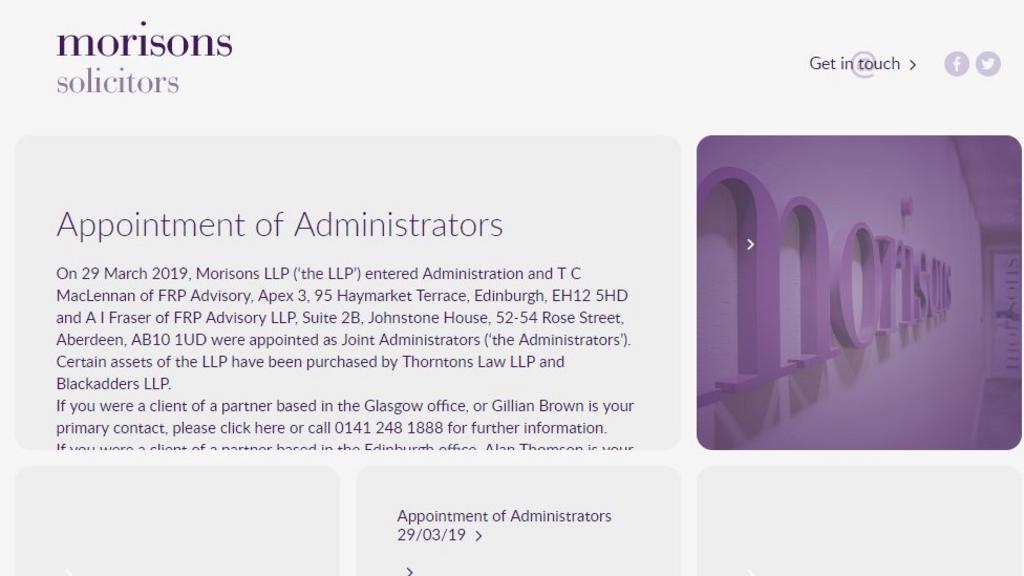 The business of Morisons LLP, which has offices in Glasgow and Edinburgh, will be taken over by two firms.
A link to a video on the ACAS website dealing with TUPE can be found below:
Copyright Seán J Crossan, 31 March 2019