Photo by Jeff Qian on Unsplash
The word segregation has very negative associations and we often think of the American Deep South before the victory of the Civil Rights' Movement in the 1960s. In more recent times, we think of Apartheid era South Africa and its official policy of segregating the different racial groups.
Segregation on racial grounds would constitute direct discrimination in terms of the Equality Act 2010.
In its code of practice, the Equality and Human Rights Commission has previously used the following example of segregation which would be unlawful:
Example
A British marketing company which employs predominantly British staff recruits Polish nationals and seats them in a separate room nicknamed 'Little Poland'. The company argues that they have an unofficial policy of seating the Polish staff separately from British staff so that they can speak amongst themselves in their native language without disturbing the staff who speak English. This is segregation, as the company has a deliberate policy of separating staff because of race.
A story (first reported by The Guardian) focused on segregation at a housing development in England. The developers were not prepared to allow housing association tenants on the site to have access to the recreational facilities. Only those individuals who had purchased properties at the development were entitled to make use of them.
On the face of it, this may be another example of the (social) class divide in the UK and no amount of legislation has managed to eradicate this problem. That said, a deliberate policy of segregation as operated by the developers might be capable of legal challenge if it could be demonstrated that the policy was leading to indirect discrimination in connection with a person's protected characteristics.
I can't help wondering if the developer carried out an equality impact assessment study before implementing the policy? Indirect discrimination, of course, occurs when an individual or an organisation operates a policy, criterion or practice (PCP) which has a disproportionately adverse effect on a certain group of people.
In a previous Blog (Indirect Discrimination published on 21 February 2019), I discussed this form of discrimination in relation to a story from New York.
It may be the case that a higher proportion of people from minority ethnic groups or non-white British citizens or EU nationals may be tenants of the rented accommodation at the development. We could also have more single parent families living in the rented properties who are headed by a female.
Several of the tenants are looking into the possibility of raising a legal challenge. Although, by the time that the story had gained national publicity, the developer was reconsidering its position.
Links to the story can be found below:
https://www.theguardian.com/cities/2019/mar/25/too-poor-to-play-children-in-social-housing-blocked-from-communal-playground
U-turn over 'segregating' children at London housing development
Postscript
In July 2019, the UK Government announced plans to introduce legislation in England which would effectively put an end to the practice by developers of having separate entrances and facilities (in effect segregation) for private owners and public sector tenants living in housing developments.
In Scotland, housing policy falls within the legislative powers of the Scottish Parliament.
A link to the story about the proposed legislation as reported by the BBC can be found below:
Ministers pledge to end 'poor doors' in new build housing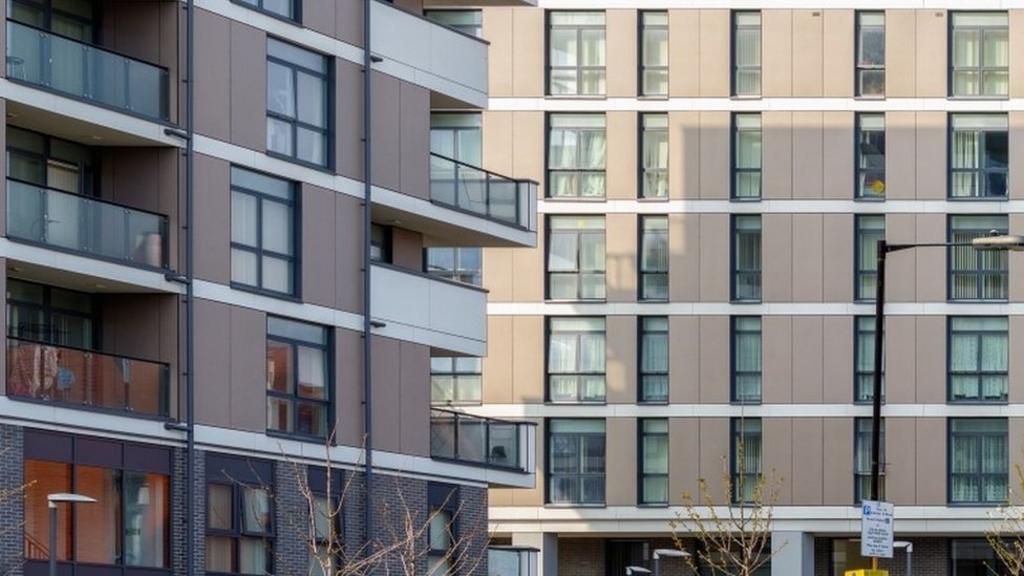 Copyright Seán J Crossan, 1 April and 22 July 2019