Photo by Sara Kurfeß on Unsplash
In a previous Blog (It happened outside work (or it's my private life!) published on 7 February 2019), I discussed the importance of employers drawing up a clearly defined social media policy to which employees must adhere. It's of critical importance that employers make employees aware of the existence of such policies and the potential consequences of breach. Generally speaking, employers will be rightly concerned that the misuse of social media platforms by employees may lead to reputational damage.
An interesting example of the type of reputational damage which can be caused to an employer's brand by malicious or careless or thoughtless social media use was reported by The Independent in November 2018. A company in the Irish Republic was forced to take down a video on its Facebook site where an employee had used racially offensive images to promote Black Friday:
https://edition.independent.co.uk/editions/uk.co.independent.issue.251118/data/8650006/index.html
Misuse of social media can potentially be regarded by employers as misconduct. In really serious cases, the situation might be regarded as gross misconduct – a potentially fair reason for dismissal of the employee in terms of Section 98(4) of the Employment Rights Act 1996.
Right on cue, two stories have appeared about social media misuse on the BBC website this afternoon.
In the first story, Rugby Australia has announced that it intends to dismiss, Israel Folau for making homophobic comments on Twitter. Folau had been warned last year about previous offensive tweets that he had made. Clearly, he hasn't learned his lesson and Rugby Australia is legitimately concerned about the reputational damage that such remarks may do to its image as an inclusive sports organisation.
A link to the story on the BBC News website can be found below:
Israel Folau: Rugby Australia 'intends' to sack full-back after social media post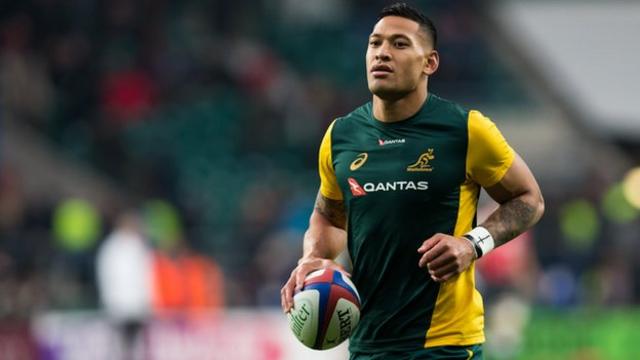 Rugby Australia says it intends to terminate Israel Folau's contract following a social media post by the full-back in which he said "hell awaits" gay people.
In the second story, Shila Iqbal, an actress who appears in the long running ITV soap opera, Emmerdale has been dismissed due to offensive tweets that she made some 6 years ago.
A link to the story can be found below:
Shila Iqbal: Emmerdale actress fired over old tweets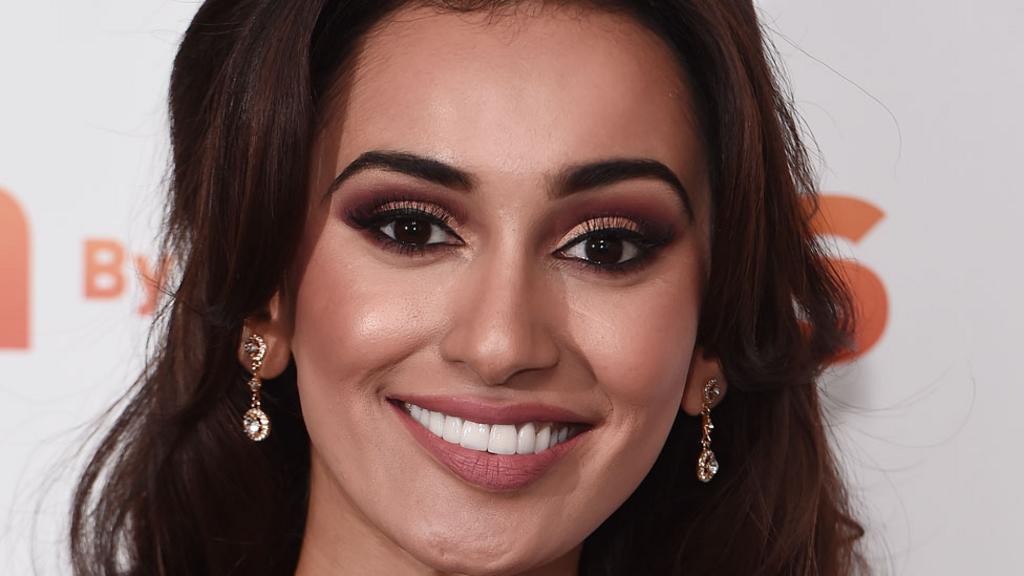 Shila Iqbal says she's "terribly sorry" for using offensive language online six years ago.
Trawling through the case law archives
Since the previous Blog was published, I have been browsing through the archives and discovered a number of Employment Tribunal cases which involved alleged social media misuse.
Weeks v Everything Everywhere Ltd ET/250301/2012
In this case, the dismissed employee posted comments on Facebook which likened his work place to Hell (or Dante's Inferno for the more cultured readership). The employer had given the employee a warning about this kind of behaviour, but he continued to post these types of comments on Facebook. The employer regarded this type of behaviour as causing it to suffer reputational damage.
Held: by the Employment Tribunal that the employer was entitled to dismiss the employee in terms of Section 98 of the Employment Rights Act 1998.
A link to the full ET judgement in the Weeks' case can be found below:
https://uk.practicallaw.thomsonreuters.com/Link/Document/Blob/I42aaca4f0c5511e498db8b09b4f043e0.pdf?targetType=PLC-multimedia&originationContext=document&transitionType=DocumentImage&uniqueId=e621efe4-fda9-4b65-9f21-67c5e720fbf0&contextData=%28sc.Default%29&comp=pluk
Game Retail Ltd v Laws Appeal No. UKEAT/0188/14DA
The employee, who worked for Game, had set up a personal Twitter account. This account was followed by colleagues at approximately 65 other Game stores. The settings on the Twitter account were public, meaning that any person could read them. The employee's tweets typically consisted of a wide range of disparaging and derogatory remarks. The employer dismissed the employee on grounds of gross misconduct.
Held: by the Employment Appeal Tribunal that the dismissal was fair in terms of Section 98 of the Employment Rights Act 1996. These remarks were being publicly broadcasted via Twitter (despite the employee's assertion that they were private remarks) and these could cause the employer to suffer damage in terms of its reputation.
A link to the full ET judgement in the Game Retail case can be found below:
https://assets.publishing.service.gov.uk/media/592d608ee5274a5e510000fa/Game_Retail_Ltd_v_Mr_C_Laws_UKEAT_0188_14_DA.pdf
Creighton v Together Housing Association Ltd ET/2400978/2016
The employee was a manager of 30 years' service with the Association, but found himself dismissed for tweeting disparaging remarks about colleagues. These tweets were 2 or 3 years old, but they came to light when another colleague took a grievance against him.
Held: by the Employment Tribunal that the dismissal (on grounds of the employee's conduct) was fair in terms of Section 98 of the Employment Rights Act 1996. This may seem a harsh decision given that the employee had 30 years of service with his employer, but the Tribunal was clearly of the view that the employer had acted fairly and dismissal was in the reasonable band of responses for such behaviour. In some respects, this case has similarities to another Tribunal decision, Plant v API Microelectronics Ltd (ET Case No. 3401454/2016) 30th March 2016 which was discussed in the blog entitled It happened outside work (or it's my private life!, which was published on 7 February 2019
Conclusion
The above 3 cases, once again, demonstrate the dangers of social media misuse – whether in the work place or outside. Employers are very foolish if they fail to put a clear social media policy in place. From the employees' perspective, it is of critical importance that they are (a) aware of the existence of such a policy; and (b) they have read and understood its contents.
It will also be highly advisable for employers to update social media policies on a regular basis (especially as new platforms and technologies will continue to be developed) and to ensure that social media awareness is part and parcel of induction and training regimes.
Admittedly, there are pitfalls for employers: unauthorised or unjustified surveillance of employees could be viewed as a breach of privacy.
Expect this area of employment relations, to continue to generate some interesting case law in the weeks, months and years to come.
Postscript
Following on from the tweets posted by the rugby player, Israel Folau, a second rugby star is embroiled in a further homophobic social media row:
Israel Folau: RFU to meet England's Billy Vunipola after he defended Australian's comments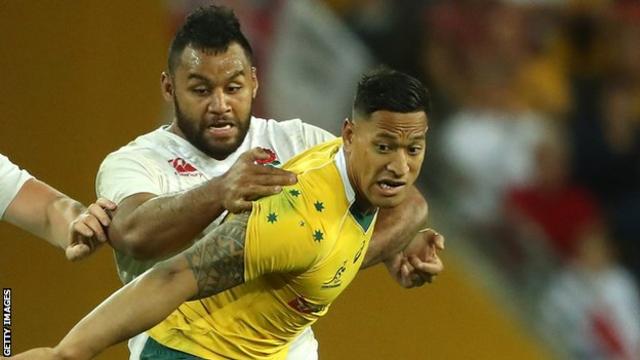 The Rugby Football Union says it does not support Billy Vunipola's views after the England forward defended Israel Folau's social media post claiming "hell awaits" gay people.
Copyright Seán J Crossan, 11 April 2019