Photo by Elena Saharova on Unsplash
The above picture may conjure up blissful images of a well deserved retirement, but the reality can be very different for many older employees and workers. Financial necessity and a higher state pension age may mean that many individuals will have to remain in work for much longer than they would like.
In October 2011, the UK Parliament issued a PostNote entitled "An Ageing Workforce" which made the following observations in its introduction:
"Over the next decade, the changing age profile of the workforce will be the most significant development in the UK labour market, as a third
of workers will be over 50 by 2020. Employers will be expected to respond to this demographic shift by making work more attractive and feasible for older workers, enabling them to work up to and beyond State Pension Age (SPA) if they are capable."
Significantly, this PostNote went on to state:
"Within 20 years, nearly a quarter of the UK population will be aged 65 or over. People are now spending an average of 7 years longer in retirement than in the 1970s …"
A link to this PostNote can be found below:
Click to access postpn391_Ageing-Workforce.pdf
Not much has changed for the better it would seem. Some 7 years later, the above conclusions would also be mirrored by a Report issued by the Women and Equalities Committee of the House of Commons on 17 July 2018 which stated:
"The talents of more than a million people aged over 50 who want to work are being wasted because of discrimination, bias and outdated employment practices. … Government and the Equality and Human Rights Commission (EHRC) are failing to enforce the law on age discrimination and must be clearer that prejudice, unconscious bias and casual ageism in the workplace are all unlawful under the Equality Act 2010."
A link to the Committee's Report can be found be found below:
https://www.parliament.uk/business/committees/committees-a-z/commons-select/women-and-equalities-committee/news-parliament-2017/older-people-employment-report-published-17-19/
It's all very well going on about the need for people to work beyond state pension age, but what if older employees and workers find themselves being actively discriminated against by employers? What rights (if any) do they have? Admittedly, age discrimination is not just problem for older people; younger people can often find themselves victims of this type of discrimination (see Hutter v Technische Universität Graz (2009)).
Age discrimination in the news
I was thinking about unlawful age discrimination this week after reading a story on BBC Northern Ireland's website. It was reported that the Arts Council of Northern Ireland had been sued by its former Chief Executive, Roisin McDonough who was alleging age discrimination. Ms McDonough has now settled her claim with the Arts Council for £12,000. It was alleged by Ms McDonough that the issue centred around the failure by the Arts Council to consider giving her the option of flexible retirement arrangements. She had requested that she be allowed to work 4 days instead of 5 from 1 April 2017. Apparently, this request was never dealt with properly and Ms McDonough was subsequently asked to name a date when she intended to leave her employment.
A link to the BBC Northern Ireland article can be found below:
Age discrimination: Arts chief Roisin McDonough awarded £12,000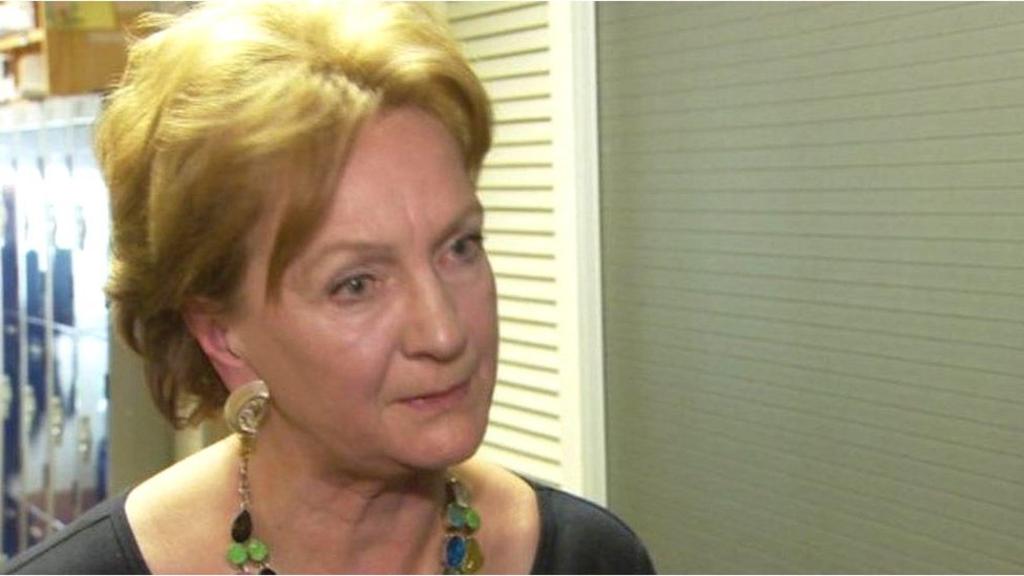 Roisin McDonough claimed the Arts Council had discriminated against her because of her age.
The Equality Act 2010
It was only with the introduction of the Employment Equality (Age) Regulations 2006 that unjustified age discrimination became illegal across the UK. Please note that I have deliberately used the word 'unjustified' in my first sentence because there can be situations where discrimination on the grounds of a person's age can be be quite lawful (more about that later in this blog).
The 2006 Regulations have now been replaced by the Equality Act 2010. For dedicated Brexit followers, these Regulations were introduced because, in 2000, the European Union passed Council Directive 2000/78/EC of 27 November 2000 which established a general framework for equal treatment in employment and occupation. Interestingly, this Directive also spawned new legal protection in relation to a person's sexual orientation and religion and belief. Admittedly, the scope of the Directive was limited to the area of employment. It did not cover these types of discrimination in relation to the provision of goods and services.
We have since moved on and many of the key principles of the Directive are now to be found in the Equality Act 2010.
Section 5 of the Equality Act states that in relation to the protected characteristic of age:
(1) (a) a reference to a person who has a particular protected characteristic is a reference to a person of a particular age group;
(b) a reference to persons who share a protected characteristic is a reference to persons of the same age group.
(2) A reference to an age group is a reference to a group of persons defined by reference to age, whether by reference to a particular age or to a range of ages.
It is, therefore, unlawful for employers and service providers to discriminate against an individual on the grounds of that person's age. Employers must be particularly careful in relation to recruitment policies and procedures, terms and conditions of employment, promotion and training opportunities and termination of the employment relationship. Practically speaking, this will mean that employers will have to be especially careful when recruiting workers to their organisations.
Any advertisements or recruitment criteria which seem to suggest a preference for one age category over another should be discouraged – unless there is a sound legal reason for this. It's probably very unwise for recruiters to use phrases like 'Mature person sought for post'; 'Dynamic individual preferred' or 'Youthful enthusiasm' or 'Are you still hungry enough to succeed?' (see Canadian Imperial Bank of Commerce v Beck 2010; McCoy v James McGregor and Sons Limited and others 2007; and Hutter v Technische Universität Graz (2009)).
That said, there are situations where the law will permit differences in treatment based on a person's age. The National Minimum Wage Act 1998 and the associated Statutory Regulations, for example, continue to operate meaning that workers can be paid different minimum and living wage rates depending on their age. In situations involving redundancy, those employees with 2 or more years' continuous service will be entitled to receive a statutory redundancy payment. It is very likely that older employees may have longer service than their younger colleagues and will, therefore, be better off financially under the employer's redundancy arrangements.
A case where an employer attempted unsuccessfully to justify direct age discrimination occurred in O'Reilly v (1) BBC & (2) Bristol Magazines Ltd (2010) Miriam O'Reilly, a very experienced and well regarded radio and television journalist, lost her job as one of the main presenters of the BBC's popular Countryfile television programme (which has been broadcasting since 1989 until the present day). Ms O'Reilly was then 51 years of age. This was part of a strategy by the BBC to appeal to a much younger audience. The new presenters who had been recruited to work on the programme were all in their 30s.
Held: by the Employment Tribunal (unanimously) that O'Reilly had been subjected by the BBC to direct age discrimination and that the BBC and Bristol Magazines Ltd had subjected her to age victimisation. Claims for sex discrimination were not proved. The Tribunal was strongly of the opinion that had O'Reilly been 10 or 15 years younger, she had would have been in a strong position to retain her presenting post on the programme. In fact, it was heard during the evidence that the BBC had considered offering Michaela Strachan (a well known television presenter who had guest presented on the show) a permanent presenting job. Strachan was then aged 42 as opposed to O'Reilly who was 51.
Health and safety considerations might seem like a fairly straightforward way of justifying age discrimination in relation to certain jobs which rely on the person displaying a high level of technical competence e.g. an airline pilot, but employers will have to be very careful here that they do not use this issue as a blunt instrument as the Court of Justice of the EU decided in Case C-447/09 Prigge and Others v Lufthansa [2011].
In Prigge, Lufthansa, the German national airline operated a compulsory retirement age of 60 for its pilots. Prigge and a number of other pilots who had either reached or were approaching this age, objected to the policy on the grounds that it was an example of age discrimination. Lufthansa, amongst other things, argued that the policy could be objectively justified on the grounds of health and safety.
Held: by the Court of Justice that Lufthansa's mandatory retirement age of 60 could not be objectively justified and was not a proportionate means of achieving a legitimate aim. The airline had committed unlawful discrimination on the grounds of age by operating the compulsory retirement age.
For many years, the UK in common with many other EU member states permitted employers to operate compulsory retirement ages. Until 2011, the default UK retirement age for both men and women was 65. This has now been abolished and people have the right to request that they permitted to work on.
As a consequence of major demographic change i.e. a rapidly ageing population in this country, it will be necessary for people to work for longer than previous generations. A person's entitlement to receive a state and/or occupational pension scheme has been raised to 66 years of age if you intend to retire by October 2020 (and then to age 67 between 2026 and 2028). These projections may still be overly optimistic given the UK's demographic time bomb and, in 2016, the Independent Review of Retirement Income, chaired by Professor David Blake of Cass Business School, submitted that people would have to work into their seventies in order to avoid hardship and poverty in their old age. This research was also supported by a study by Royal London which suggested a retirement age of 77!
The Court of Justice of the European Union gave cautious approval to the UK's then default or mandatory retirement age of 65 (see Incorporated Trustees of the National Council on Ageing (Age Concern England) v Secretary of State for Business, Enterprise and Regulatory Reform (2009)). Compulsory retirement ages set by EU member states were essentially a proportionate means of achieving a legitimate aim i.e. the orderly management of a country's labour market and the opening up of employment opportunities for younger people.
Having said that, with the abolition of the UK's default retirement age, employers will still have to be careful how they handle the issue of older employees. Requests to continue working by those individuals in the older age demographic will have to be considered seriously by employers. Employers may be justified in refusing to continue employment if they can demonstrate that an older employee falls short of a basic (objective) standard of mental or physical abilities required to perform the job; or in situations where the law lays down the retirement age. Finally, we should also be aware that younger people can also be the victims of age discrimination.
ACAS Guidance on Age Discrimination
In March 2019, ACAS helpfully produced new guidance on how to prevent age discrimination in the workplace.
Some of the ACAS examples can be found below:
Example 1 – Ordinary direct discrimination (Section 13: Equality Act 2010)
Manager Louise is looking to fill a role which will require the successful applicant to then complete difficult training. She instructs her HR manager to discount her team's younger members, presuming they will not want the hard work. She also tells HR to discount older members, thinking they will not adapt to the change. Instead she shortlists Bruce and Mikel, believing people in their mid-thirties are more likely to have the necessary blend of ambition and sense of responsibility. Her actions are likely to be discriminatory.
Example 2 – Direct discrimination by association (Section 13: Equality Act 2010)
Senior manager Jurgen decides not to invite employee Sarah and her partner Claude to a business party because Claude is much older than her. Jurgen feels Claude would not fit in with the party mood. This is likely to be discriminatory.
Example 3 – Direct discrimination by perception (Section 13: Equality Act 2010)
Siobhan is turned down for a supervisor's job because her bosses decide she does not look mature enough for the role. They think she looks about 20. In fact, she is 30. Her bosses' decision is likely to be discriminatory.
Example 4 – Indirect discrimination (Section 19: Equality Act 2010)
City centre gym manager Esme tells employees she needs two more staff to work on reception. She adds that anyone interested needs to look 'fit and enthusiastic' as the gym is trying to encourage more young people to join. Her requirement may indirectly discriminate against older staff unless it can be objectively justified.
Example 5 – Harassment (Section 26: Equality Act 2010)
Sixty-year-old Margaret feels humiliated and undermined at the store where she works because of her age. Despite her extensive experience in retailing and recently gaining a qualification as a visual merchandiser, her manager Darren regularly tells her in front of other staff that she is 'out of touch' and that the store needs 'fresh blood'. Darren's behaviour is likely to be harassment.
Example 6 – Victimisation (Section 27: Equality Act 2010)
Manager Alan tells apprentice Reyansh he is happy with his progress and performance. Reyansh then feels confident enough to tell Alan that some of the older employees regularly make fun of him because of his age and play pranks such as leaving toys where he's working. Reyansh wants this to stop. Alan tells Reyansh to toughen up and that the firm has no time for complainers. Some weeks later Alan punishes Reyansh for complaining by cancelling his training course. This is likely to be victimisation.
The ACAS Guidance can be accessed using the link below:
Click to access Age_discrimination_key_points_for_the_workplace.pdf
Copyright Seán J Crossan, 9 May 2019