Photo by أخٌ في الله … on Unsplash
I have just been reading two, contrasting stories about Islamic dress codes which appeared in today's UK media.
The first story comes from our close neighbour and EU partner, the Netherlands which has decided to bring in a new law banning certain forms of Islamic dress – principally the Burka, Hijab and the Niqab – from being worn by female Muslims in hospitals and schools and while travelling by public transport. This ban imitates similar initiatives in other EU member states such as Austria, Denmark, France and Germany. Those individuals who ignore or flout the ban run the risk of being fined €150. Some Dutch politicians, for example, Geert Wilders of the far right Party for Freedom would like the law to be extended in order to ban Islamic headscarves.
The second story comes from the UK and couldn't be more different in tone. The BBC reports that a female, Muslim jockey, who wears the Hijab, has made history by winning the Magnolia Cup at Glorious Goodwood.
Links to the two stories can be found below:
http://news.sky.com/story/netherlands-burka-ban-comes-into-force-in-schools-hospitals-and-on-buses-11774887
Khadijah Mellah: Hijab-wearing jockey triumphs on Haverland and makes history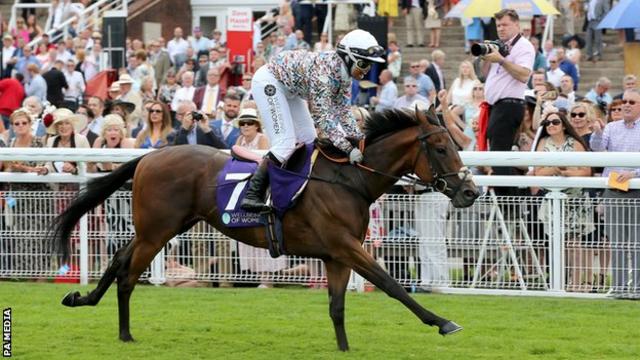 These two stories made me think about the limits of tolerance in relation to the outward signs of religious belief in our communities. Under UK and EU laws, a person's religion is a protected characteristic and s/he has the right not to be subjected to unlawful, less favourable treatment (discrimination).
The right to enjoy protection from religious discrimination was first introduced to the mainland UK as a result of the EU Directive 2000/78/EC on Equal Treatment in Employment and Occupation. The laws on religious discrimination were to be found in the Employment Equality (Religion or Belief) Regulations 2003. It should be noted that the scope of these Regulations was limited in that they applied only to the area of employment – not, for example, the provision of goods and services.
Previously, Northern Ireland was the only part of the UK which had laws on religious discrimination – for understandable reasons given the troubled history of that part of the world. The Regulations did not extend to Northern Ireland because it already had laws in place to deal with this issue.
The Regulations have now been superseded by the provisions of the Equality Act 2010 (primarily Section 10) which are much wider in scope in that they cover both religious discrimination in employment and the provision of goods and services.
Additionally, Article 22 of the EU's Charter of Fundamental Rights recognises a person's right to cultural and religious diversity.
Wearing Islamic dress is obviously a way in which very religious members of this community can express their religious beliefs. Reading both articles today, I found myself asking the question what would be the legal effects if a similar ban on Islamic dress was introduced in the UK?
The new UK Prime Minister, Boris Johnson, has made disparaging remarks about forms of Islamic dress, but admittedly he does not seem willing to introduce a ban.
Countries such as Austria, Denmark, France, Germany and now the Netherlands are just as much bound by laws such as Directive 2000/78/EC and the Charter of Fundamental Rights as the UK is at the time of writing, so how do they justify banning certain forms of Islamic dress?
Freedom of religion is not absolute and sometimes the State can decide that a person's religious beliefs must take second place if they clash with other people's human rights (e.g. sexual orientation) or general public safety goals. In the UK, discrimination less favourable treatment in connection with a person's protected characteristics may be permitted under the Equality Act 2010 if it can be objectively justified i.e. it is a proportionate means of achieving a legitimate aim. Health and safety or concerns about terrorism are often grounds used by States across the EU to justify periodic crackdowns on the wearing of Islamic dress in public places.
Copyright Seán J Crossan, 1 August 2019