Look at the above image: the crime of vandalism? Almost definitely, but put it into context and a more sinister picture emerges that of sectarianism.
The building in the picture is a meeting place of the Loyal Orange Order and it has been spray painted with blatantly offensive graffiti which is diametrically opposed to everything that the Order stands for i.e. the unity of the British State, upholding Protestant religious values and support for the British monarchy. This is not just an act of vandalism: it is also a hate crime; an example of sectarianism.
The vandals, if ever caught, may also incur civil liability for their actions. Section 10 of the Equality Act 2010 covers the protected characteristic of religion and philosophical beliefs.
Sadly, these types of incidents can be all too common and both sides of the sectarian divide can be guilty of such behaviour. In January 2019, a young man admitted to a sectarian offence at Glasgow Sheriff Court. While attending an Orange Walk, Bradley White spat on a Catholic priest, Canon Tom White, who was standing at the door of St Alphonsus' Church when the parade passed by. The incident gained a lot of media attention.
Man who spat on Glasgow priest caught by his own DNA
A sheriff condemned the "disgusting" assault, which took place outside a Glasgow church as an Orange walk went past.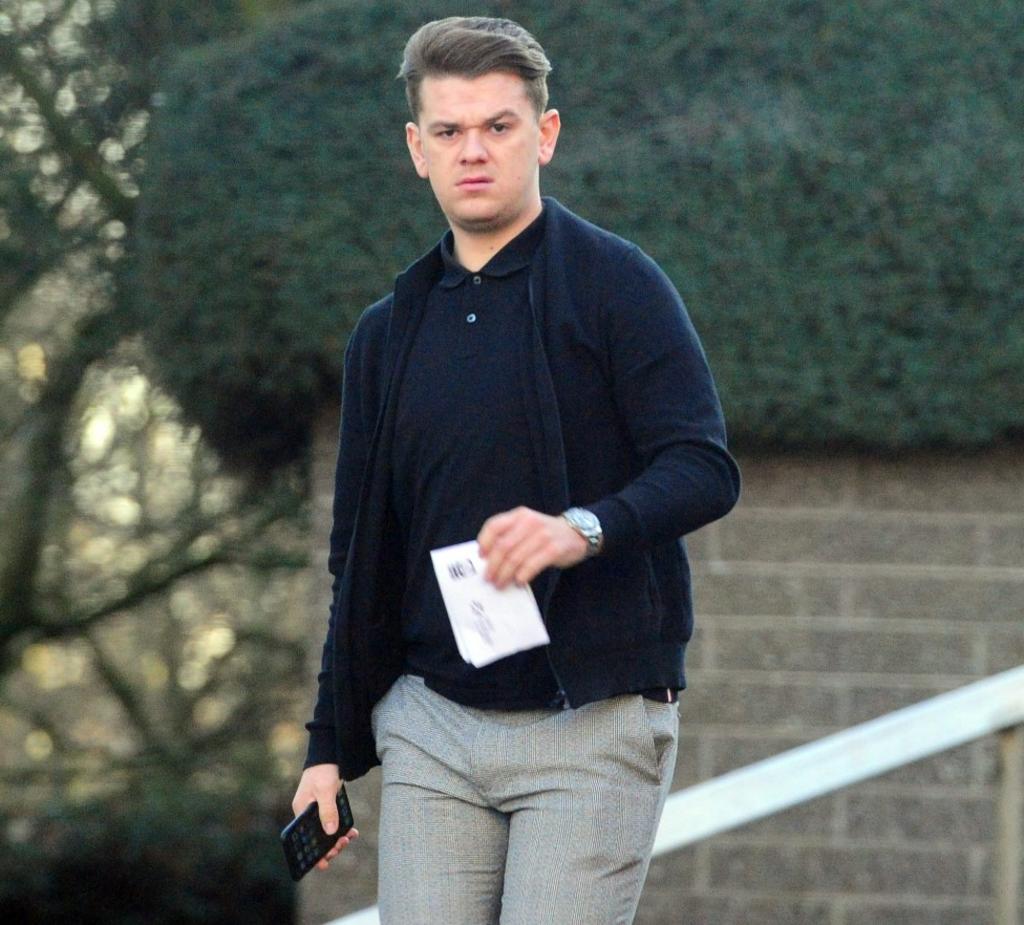 The Scottish Parliament (which first sat in 1999) was keen to address the issue of sectarianism and finally did so by passing the much maligned Offensive Behaviour at Football and Threatening Communications (Scotland) Act 2012.
The 2012 Act acknowledged that a large part of sectarian division was expressed through the medium of football with reports of disorder at stadia and offensive comments being circulated on social media.
It was also the fact that before the 2012 Act was introduced, Scots Law had an existing arsenal upon which to draw when tackling hate crimes of a sectarian nature, namely:
Common law offences
Criminal Law (Consolidation) (Scotland) Act 1995
Crime and Disorder Act 1998
Criminal Justice (Scotland) Act 2003
The 2012 legislation has since been repealed by the Scottish Parliament on the grounds that it was difficult to operate and that it had significantly restricted freedom of speech.
Related Blog article:
https://seancrossansscotslaw.com/2019/12/26/a-pile-of-mince-or-a-dogs-dinner/

That said, the Scottish Government has not been prepared to leave this area alone and it instructed Lord Bracadale, a retired Senator of the College of Justice to chair an inquiry into the current state of hate crime laws in Scotland.
A link to Lord Bracadale's recommendations can be found below:
https://www.gov.scot/publications/independent-review-hate-crime-legislation-scotland-final-report/
A secular society?
Although, the United Kingdom is regarded as a largely secular society in that the majority of its citizens no longer profess allegiance to a particular religion, many of the its people come from a distinct religious tradition. Yet, the British State itself has not caught up with these social trends: Queen Elizabeth II is the Supreme Governor of the established Church, the Church of England; and Anglican Bishops still sit in the House of Lords deliberating on and making laws for the country.
According to the British Social Attitudes Survey of 2018, more than 50% of people in Britain stated that they had no religious beliefs.
A link to an article in The Guardian about this aspect of the Survey can be found below:
https://www.theguardian.com/world/2019/jul/11/uk-secularism-on-rise-as-more-than-half-say-they-have-no-religion
The Protestant Reformation
Since the events of the Protestant Reformation in 16th Century, religious and political tensions have been a hallmark of British and Irish culture and society.
England, Scotland and Wales became Protestant countries while Ireland remained overwhelmingly Roman Catholic in its religious outlook.
To proclaim yourself as a Protestant was to pledge your loyalty to the Scottish and English Crowns (there was not yet a United Kingdom, although there was a union of the two Crowns in 1603).
To assert your Catholicism was often viewed as disloyal and treasonous. It could also mean that you could be subjected to criminal sanctions e.g. fines, confiscation of property, imprisonment and even the death penalty.
The Reformation raised Ireland's already tense and problematic relationship with England to new heights (and later Scotland when James I became King of England).
Suspicion about Roman Catholics' loyalties were further exacerbated as a result of the Gunpowder Plot of 5 November 1605. Robert Catesby, Guy Fawkes, Thomas Percy and their co-conspirators were fanatical Roman Catholics who wanted to kill the King and his key Ministers by blowing up the State opening of Parliament. Had the Plot been successful, plans were in hand to re-establish Catholicism as the religion of the embryonic British State.
Sectarianism in Scotland
Historically, religious discrimination or sectarianism in Scotland has been a big problem and has often been referred to as 'Scotland's shame'. These tensions really began to surface during the Irish Potato Famine (an Gorta Mór) in the 1840s. Thousands of Irish people – who were overwhelmingly members of the Catholic Church – left their homes and settled in Scotland in search of work and to escape hunger.
This huge influx caused tensions with the local Scottish, Protestant communities. In Glasgow in 1814, there was just one priest – Reverend Andrew Scott – serving the Catholic community. Father Scott supervised the building of St Andrew's RC Cathedral on Glasgow's Clyde Street in order to minister to his "vast Irish flock" (James Handley: The Irish in Scotland (1964): 127).
In the years following, many Irish continued to come to Scotland (and other parts of the UK) in search of work. Caused huge social tensions and Irish people were often the target of institutionalised discrimination. In Scotland, this discrimination always had a religious dimension – better known as sectarianism.
Discrimination ran right through Scottish society: Catholics and Protestants went to different schools, attended different churches, lived in separate neighbourhoods and, significantly, supported different football teams e.g. in Glasgow, Catholics supported Celtic FC and Protestants supported Rangers FC; in Edinburgh, Catholics supported Hibernian FC while Protestants supported Heart of Midlothian FC; and in Dundee, Catholics supported Dundee United whereas Protestants supported Dundee FC.
Conclusion
Although religious participation in Scotland has decreased significantly – in line with trends across the UK generally – the echoes of religious traditions can still be heard. In Glasgow and west-central Scotland (where Irish immigration was most heavily concentrated), support for Celtic and Rangers Football Clubs is still a pretty good indication of a person's ethnic and religious origins.
The Scottish Parliament and Government has tried to take a lead in combating sectarianism – not always successfully. To the credit of the Government and Parliament, they are not prepared to leave the matter and Lord Bracadale's recommendations on updating existing Scottish hate crime laws are both welcome and timely.
Copyright Seán J Crossan, 20 April 2020