Photo by Xavier Mouton Photographie on Unsplash
According to a study just published by the Young Women's Trust, it would appear that, in 2019, pregnancy discrimination in employment is more common than you might have thought.
The figures seem to show that 10% of those employers who were questioned would be very hesitant to hire a female candidate because of fears that she may decide to have a child in the near to long term future. Male bosses were much more likely to discriminate against female employees in this manner.
Section 18 of the Equality Act 2010 makes it illegal for employers to treat a woman less favourably in relation to pregnancy and maternity. Thankfully, there is no longer a requirement for a women to identify a male comparator in cases of alleged pregnancy and maternity discrimination (Section 17 of the Act deals with discrimination in non-work cases).
The Equality Act was particularly significant for women. Probably, for the first time in UK anti-discrimination law, less favourable treatment in relation to the issues of maternity and pregnancy would be dealt with in a more comprehensive and integrated fashion. Under the older equality laws, such as the now defunct Sex Discrimination Act 1975, women could not always be confident that they would receive protection under the law in connection with these important issues. Regrettably, repeated failures by the UK Parliament in this area meant that the intervention of the European Union had to be called upon when domestic law was found to be inadequate.
Ultimately the Court of Justice of the European Union would improve the legal situation for pregnant women (see Dekker v Stichting Vormingscentrum voor Jonge Volwassen Plus [1991] IRLR 27, a case which originated in the Netherlands).
In Dekker, the Court of Justice stated unequivocally that it is always direct discrimination to refuse to offer employment to a woman for reason of her pregnancy. The Court also made it clear that a pregnant woman does not have to compare herself to that of a male co-worker/employee.
The provisions of Section 18 of the Equality Act implement the European Union's Equal Treatment Directive (2002/73) in relation to maternity and pregnancy.
The Directive contained far stronger rules expressly forbidding discrimination on the grounds of pregnancy and maternity leave. This should mean that pregnant women now receive much stronger legal protection in employment. Pregnant employees must, however, prove that the less favourable treatment suffered by them was by reason of their pregnancy.
An employer will also commit an act of direct sex discrimination if a female employee is dismissed by reason of her pregnancy (see O'Neill v Governors of St Thomas More [1996] IRLR 27). The dismissal can also be challenged on the grounds that it is automatically unfair in terms of Section 99 of the Employment Rights Act 1996.
Yet, despite all this legal protection, we still hear stories about the prevalence of pregnancy and maternity discrimination in the work-place. The one bright spot in the story is that the number of employers who stated that they would be reluctant to hire a female employee due to pregnancy concerns had actually decreased. That, at least, is a small crumb of comfort, but still not much to be overjoyed about.
Links to the story can be found below
http://news.sky.com/story/dinosaur-bosses-reluctant-to-hire-women-who-may-get-pregnant-11790837
https://www.youngwomenstrust.org/what_we_do/media_centre/press_releases/1011_employers_say_theyd_be_reluctant_to_hire_women_who_may_have_children
A link to a recent case from Northern Ireland where a pregnant woman successfully sued her employer for discrimination can be found below:
Pregnant woman 'unfairly dismissed' rules industrial tribunal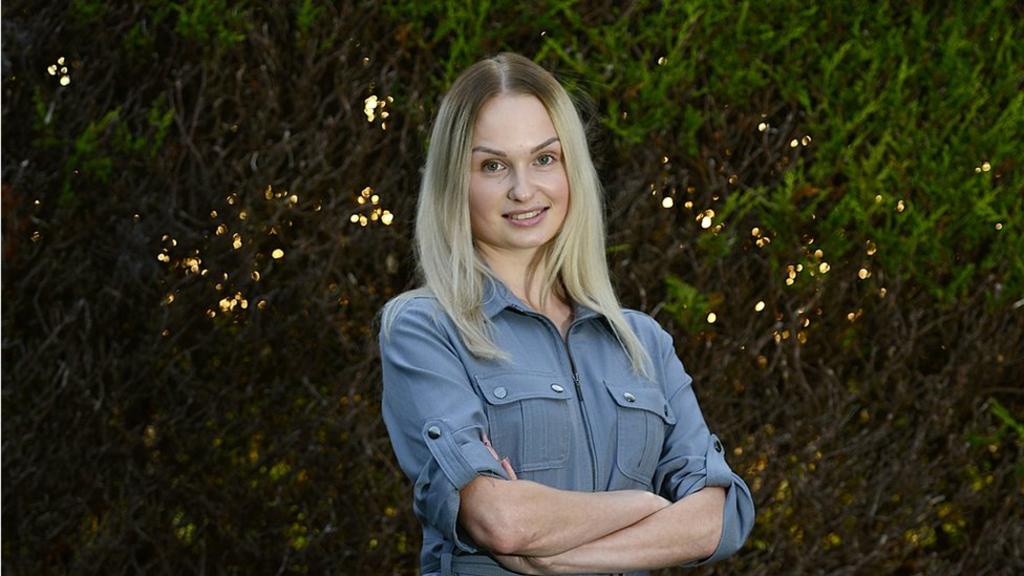 Laura Gruzdaite was accused of "skipping work" despite telling bosses about a baby scan.
Copyright Seán J Crossan, 22 August & 25 September 2019