Photo by Kevin Grieve on Unsplash
Where there's blame, there's a claim? Not if you try to fake an accident there isn't, as one woman from West Yorkshire has found to her cost.
Trip and slip claims are very common types of delict actions (tort in England), but they have to be genuine if the pursuer (claimant) is to have any chance of success. In Chapter 3 of Introductory Scots Law, I discuss the most common type of delictual claim – negligence – and the fact that the pursuer generally must prove that the defender was at fault.
On 2 April 2019, the BBC reported that Farida Ashraf of West Yorkshire had been successfully convicted in a private prosecution, at Bradford Crown Court, brought by the insurance company, Aviva. Ms Ashraf had submitted a personal injury claim for £3,000 in relation to an alleged accident at a Bradford supermarket. This civil claim had been dismissed because it was basically fraudulent. Aviva then commenced a private prosecution against Ms Ashraf, which resulted in her receiving a 21 month prison sentence (suspended for 2 years).
As a point of comparison between Scotland and England, it's interesting to note that this was a private prosecution brought by Aviva. Such an action would not have happened in Scotland because the Crown Office and Procurator Fiscal Service decide whether criminal proceedings should have been initiated – not a private party like Aviva. In Scotland, insurance companies can, of course, report their suspicions to the Police that a claim may be fraudulent. The Police can investigate and a report will then be submitted to the Procurator Fiscal.
The private prosecution brought against Ms Ashraf is thought to be one of the first successful types of such actions in England.
A link to the BBC article can be found below:
Woman staged fall at Bradford store to claim payment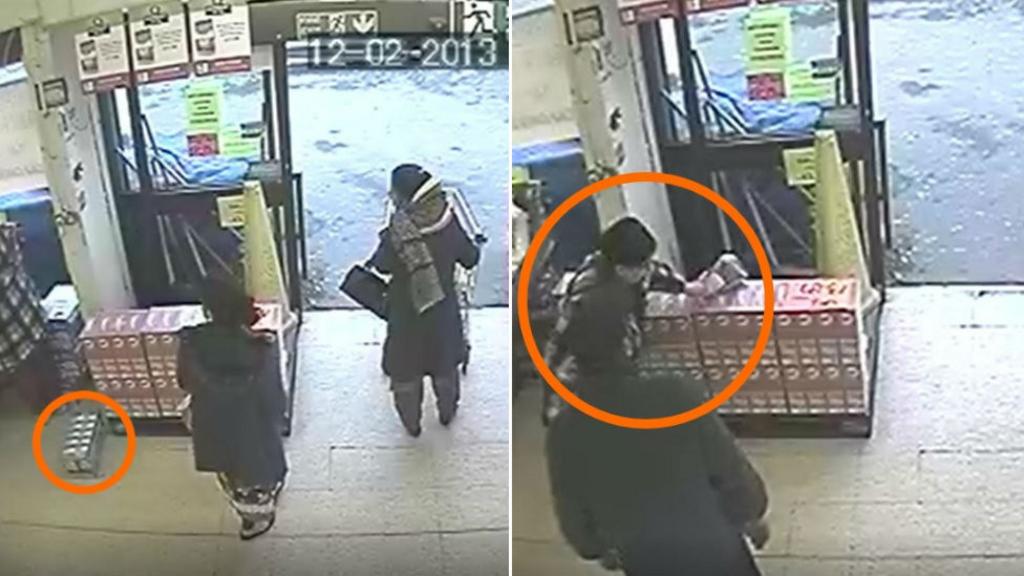 Farida Ashraf tripped over a crate placed by accomplices and tried to claim £3,000 for injuries.
Copyright Seán J Crossan, 3 April 2019