Photo by Paul Thomas on Unsplash
In Chapter 1 of Introductory Scots Law, I discuss the role of regulatory bodies. This was also a subject that I commented on in three previous blogs (Watchdogs published on 14 March 2019; No more heartbreak hotel? also published on 14 March 2019; and Stuck at Red published on 22 March 2019).
Regulatory bodies (usually established under statutory authority) can provide important safeguards for the public by ensuring that there is a system of effective oversight in place to police the activities of businesses. Traditionally, consumers are usually in a much weaker position (economically speaking) when it comes to their relationships with business organisations – especially bigger concerns. In essence, the regulators exist to uphold and fight for the public interest (e.g. to guarantee consumer choice) and to ensure free and fair competition in various market places e.g. the utilities market or the financial services market.
As we have seen, regulators such as the Competition and Markets Authority can crack down on all sorts of unfair and misleading commercial practices which have a negative impact on consumers (No more heartbreak hotel?).
What if the regulator fails?
Regulators aren't always effective and can sometimes fail to carry out their duty of care. The now defunct Financial Services Authority (which was previously a major UK regulator) is accused of failing in its duty of care. This concerns the merger between the Co-op Bank and the Britannia Building Society. The charge against the Financial Services Authority is that the merger was given the green light despite serious misgivings about the wisdom of this tie-up between the two organisations being voiced. A major review of the merger in 2009 (chaired by Sir Christopher Kelly) has concluded that it should not have been allowed to proceed.
Please see links to the story which was reported by the BBC and Sky News last week:
Co-op Bank and Britannia merger 'should never have happened'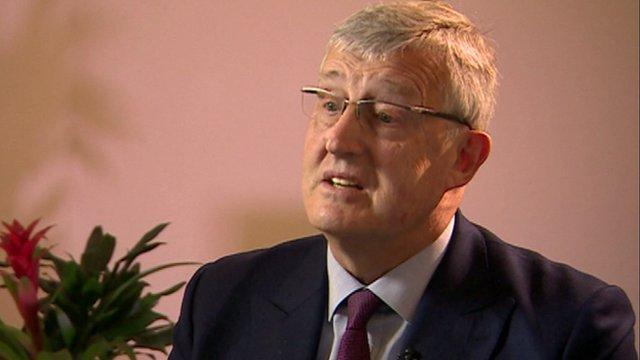 The Co-operative Bank's merger with the Britannia building society in 2009 should never have happened, a major review of the organisation has concluded.
Co-op Bank left 'defenceless' by regulator in ill-fated merger
https://news.sky.com/story/co-op-bank-left-defenceless-by-regulator-in-ill-fated-merger-11676710
Copyright Seán J Crossan, 3 April 2019