Photo by Kylli Kittus on Toimetaja tõlkebüroo: https://toimetaja.eu/
… is that it's shameful and un-Australian according to Scott Morrison, Prime Minister of that country. The Australian Premier spoke as the country witnessed nationwide protests by vegans (Some of whom chained themselves to abattoirs, amongst other things). The protesters are, of course, attempting by their actions to highlight the issue of cruelty to animals.
Mr Morrision's remarks are certainly two of the more interesting descriptions (criticisms) of veganism that I've heard uttered recently.
In a number of previous Blogs, I've discussed the possibility of veganism being regarded as a philosophical belief capable of being legally protected in terms of the Equality Act 2010. At the time of writing, we still await the decision of the London Employment Tribunal in the matter of Casamitjana v the League Against Cruel Sports (which was lodged in late 2018) as to whether veganism should be a legally protected, philosophical belief.
A link to the story from Australia can be found on the BBC News website:
Vegan protests: 'Un-Australian' activists arrested, PM Morrison says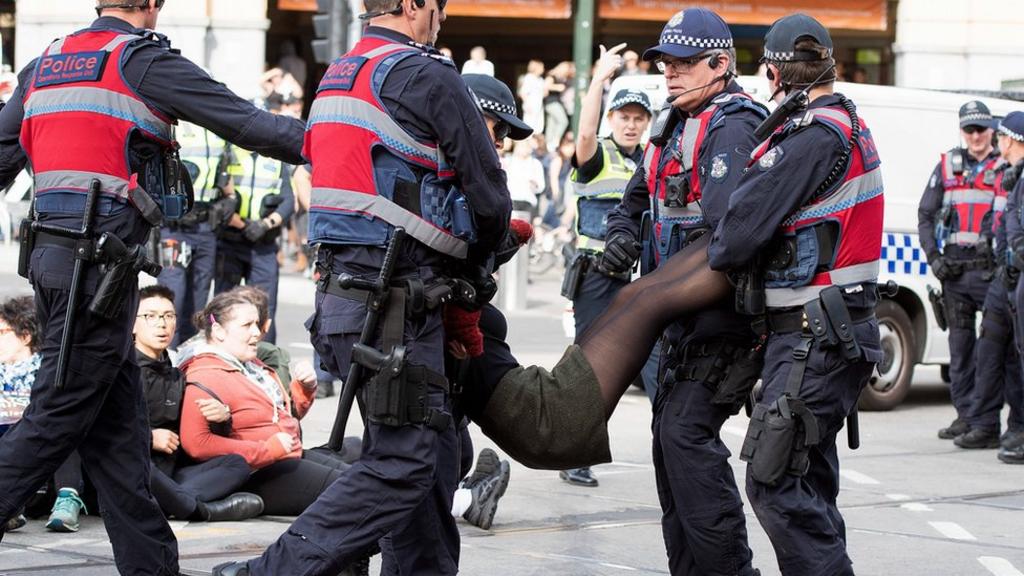 Scott Morrison rebukes animal rights activists after dozens are arrested in nationwide protests.
A special report by Peter Egan for Sky News raises serious considerations about veganism.
Egan, a British actor who was well known to audiences in the 1970s and 1980s, is now a prominent animal rights activist and I think it can be fairly implied that he probably thinks veganism is an ethical choice which should be capable of respect in a democratic society. After all, in 2011, the Employment Tribunal decided that an animal rights activist who believed in the sanctity of all animal and human life held protected, philosophical beliefs (anti-fox hunting beliefs) and should not be discriminated as a consequence of them (see Hashman v Milton Park (Dorset) Ltd (t/a Orchard Park) ET/3105555/2009).
A link to Egan's report for Sky News can be found below:
https://news.sky.com/story/i-visited-a-dog-meat-market-the-horror-keeps-me-awake-at-night-11684081?
A link to the Hashman judgement can be found below:
https://uk.practicallaw.thomsonreuters.com/Link/Document/Blob/I42aa7bb90c5511e498db8b09b4f043e0.pdf?targetType=PLC-multimedia&originationContext=document&transitionType=DocumentImage&uniqueId=27215574-54b1-4c5f-b839-6b11ecab733a&contextData=(sc.Default)
Copyright Seán J Crossan, 8 April 2019