Photo by Tyler Nix on Unsplash
The USA is still a very racially divided society in 2019, despite the fact that it elected Barack Obama, an African American to serve as 44th US President (2009-17). Despite this, we've seen the growth of the Black Lives Matter campaign in response to numerous instances of Police violence towards African Americans.
Colin Kaepernick, the former San Francisco 49ers American Football player caused controversy in August 2016 when he refused to stand for the US National Anthem as a protest against racism.
Civil Rights Leader, Martin Luther King Jr's dream that his four little children would live in a nation where they would be judged not by the colour of their skin, but by the content of their character seems more remote than ever.
Teenage years can be a difficult experience for many young people. An interesting perspective on the teenage experiences of a young African American woman was recently published by the BBC.
This young person talked about not fitting in at a school where most of the pupils are overwhelmingly white. Feelings of exclusion and not being accepted by the majority (white student) population are reported:
'I'm either too black or not black enough': One teenager's experience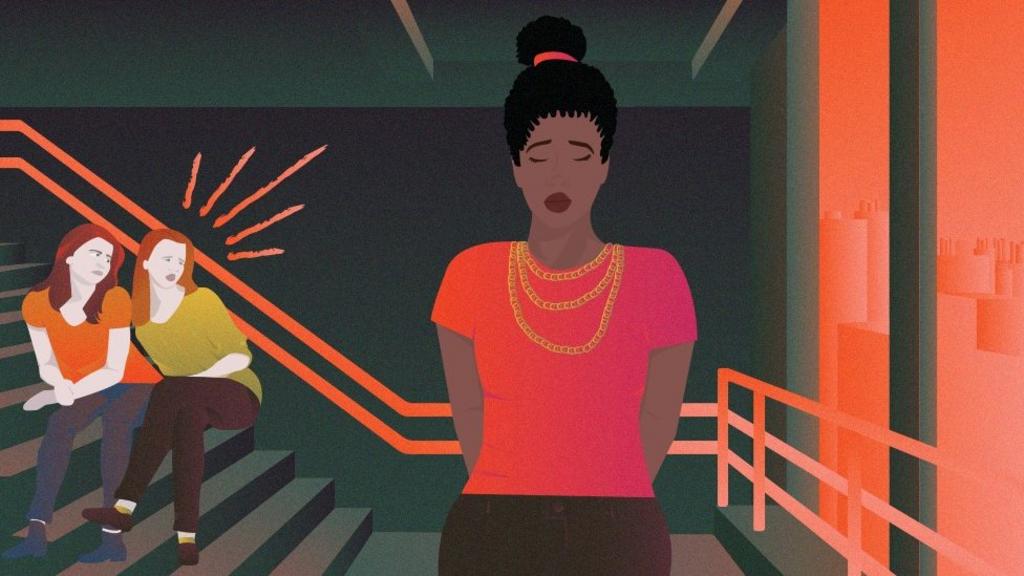 This is what it means to be black: one African-American teenager's experience, in her own words.
Postscript
Feelings of isolation are not just confined to African Americans. In a short film for the BBC, four young Black British men talk about their experiences of racism:
Photo by Tamarcus Brown on Unsplash
'We're judged for being black'
Four young black men share their experiences of being stereotyped and judged for the colour of their skin.
Copyright Seán J Crossan, 23 April 2019