Photo by Emiliano Cicero on Unsplash
We seem to be on a theme dealing with mishaps concerning products – this blog and the previous one.
In the previous blog (Just blew it! (Again!)), I examined accusations of racism and anti-semitism surrounding the launch of Nike's latest version of the Airmax trainer.
Now, we turn to Samsung which also has been in hot water in relation to its advertising campaigns in Australia. It would seem that Samsung is being accused of misrepresentation by the Australian consumer watchdog – the Australian Competition and Consumer Commission (ACCC) – concerning false claims that were made as part of the marketing campaign to sell the company's Galaxy S10 mobile phones.
Apparently, consumers were told that they could safely go swimming and surfing with the phone on their person without the product suffering water damage. This statement does not appear to be accurate and Samsung now has to deal with a lot of very unhappy customers – as well as the ACCC.
In Australia, swimming and surfing are very popular past times and many mobile phone users will understandably want reassurance that they can use their phones without them being damaged while participating in such activities.
In contract law, there are three types of misrepresentation:
Innocent
Negligent
Fraudulent
A misrepresentation potentially renders a contract voidable and there may also be the potential to claim damages – although a claim for damages involving innocent misrepresentation in Scotland is not competent (unlike the situation in England and Wales).
In the UK, of course, false claims about products or services by a trader can fall foul of the common law of contract principles dealing with misrepresentation. At statutory level, we now have the Consumer Rights Act 2015 – principally Section 10 – which covers situations where the consumer relies on the trader's expertise regarding the product's fitness for a particular purpose.
A very important issue to consider in cases of alleged misrepresentation: the victim must demonstrate that s/he relied on the misrepresentation. It will not be enough to show that a misrepresentation or false statement of fact has been uttered by the trader (either expressly or by implication); it must have influenced the victim to enter a contract with the trader.
Section 10 of the UK Consumer Rights Act 2015 has been largely inherited from Section 14 of the Sale of Goods Act 1979 (which previously governed consumer transactions). Interestingly, Australia – as a former colony and then self-governing Dominion of the British Empire – has very similar consumer protection laws which are a direct result of its historical relationship with the United Kingdom.
Furthermore, in the UK, false claims about goods and services by a trader can also represent a potential breach of criminal law (as per the Consumer Protection from Unfair Trading Regulations 2008).
It will be interesting to see how this situation develops.
A link to the story on the BBC News website can be found below:
Samsung sued over water-resistant phone claims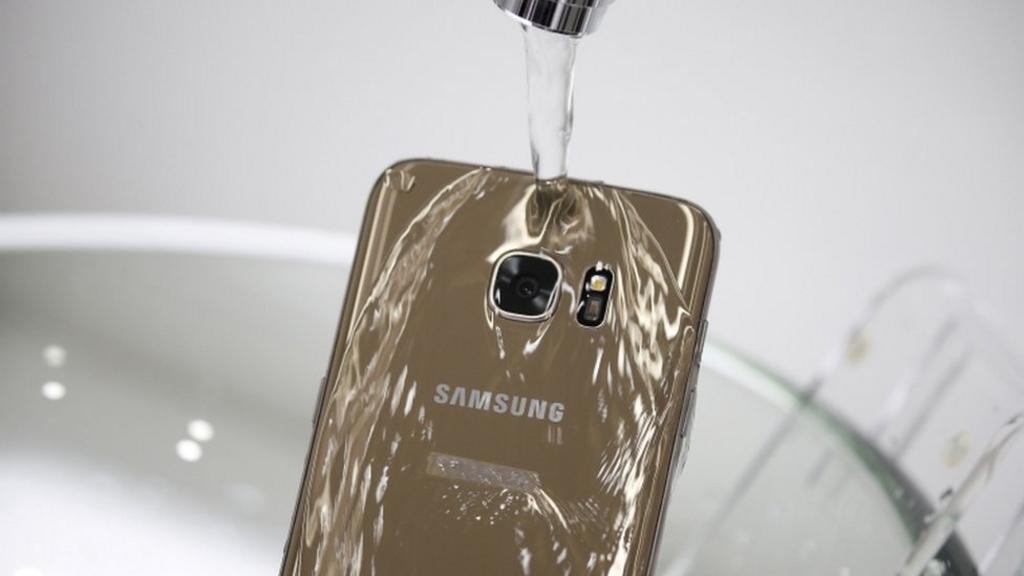 Australia's consumer watchdog alleges the company made false claims about using its phones while swimming.
Copyright Seán J Crossan, 8 July 2019