In a number of previous blogs (Stormy Weather, I'm at the end of my tether! Locking Horns; and Frustration of Contract?), I discussed the issue of termination of contract when unforeseen factors outwith the control of the parties intervene.
It might be the destruction of the subject matter of the contract; death of one of the parties in an agreement involving the provision of personal services; or even particularly bad weather or unforeseen events.
Potentially, these factors may frustrate the contract in the sense that it can no longer be carried out or performed in the manner which the parties originally intended. In such cases of genuine frustration, the contract or agreement is terminated and the parties are discharged from their obligations.
There have been some famous cases over the years with frustration of contract at their heart:
Taylor v Caldwell [1863] EWHC QB J1; 122 ER 309;3 B. & S. 826
Krell v Henry [1903] 2 KB 740
Herne Bay Steam Boat v Hutton [1903] 2 KB 683
Vitol S.A. v Esso Australia Ltd. (The Wise) [1989] 1 Lloyd's Rep. 451
A contract is not frustrated if it becomes more expensive or difficult to perform or if the alleged frustrating event could have been foreseen (and presumably dealt with) (see Davis Contractors Ltd v Fareham Urban District Council [1956] AC 696 and Tsakiroglou & Co Ltd v Noblee Thorl GmbH [1962] AC 93).
The Emiliano Sala Affair
This leads me back to a story which I have been following with interest over the last few months: the tragic death of the Argentinian footballer, Emiliano Sala in a plane crash over the English Channel in January 2019.
It will be recalled that Sala's former Football Club, the French side FC Nantes had just agreed to him transferring to the English Premier League side, Cardiff City FC. The transfer fee was £15 million, but shortly after the accident, Cardiff City claimed that the transfer had not gone through and it had no obligation to pay the first part of this figure. In other words, Sala was never an employee of Cardiff City according to this argument because the paperwork had not been finalised.
In normal circumstances, where a contract involves the provision of personal services (and a contract of employment certainly fits into this category), the death of a new or prospective employee would tend to terminate the agreement. Death is pretty much the ultimate frustrating factor – especially in cases involving unforeseen deaths.
The world of top flight football, however, would seem to be different and does not seem to be bound by the considerations that govern us mere mortals.
FIFA, the governing body, has now spoken and determined that Cardiff City will have to pay the first part of the transfer fee (£5 million in case you're asking) to FC Nantes. Failure to do so may result in FIFA sanctions being imposed on Cardiff (a signing ban).
Please find a link below to the FIFA press release:
https://www.fifa.com/about-fifa/who-we-are/news/fifa-players-status-committee-renders-decision-on-transfer-of-late-emiliano-sala
It would seem that FIFA rules transcend events such as death which ordinarily would throw a spanner in the works in the context of an ordinary employment contract situation.
Cardiff City can appeal against the decision of FIFA by going to the Court of Arbitration for Sport and, in October 2019, the Club indicated that it would so:
https://www.theguardian.com/football/2019/oct/02/cardiff-appeal-cas-court-of-arbitration-sport-emiliano-sala-transfer-fee-fifa
Ultimately, whatever way this tragic story ends, I can't help but wonder whether FC Nantes or Cardiff FC had the foresight to insure Sala's life in the event of untimely and unforeseen death. Sadly, the fact that a young man with a promising future died in a horrible accident seems to have got lost along the way while Nantes and Cardiff polish up their legal arguments.
Links to the story can be found below:
Emiliano Sala: Fifa rules Cardiff must pay first instalment of £5.3m to Nantes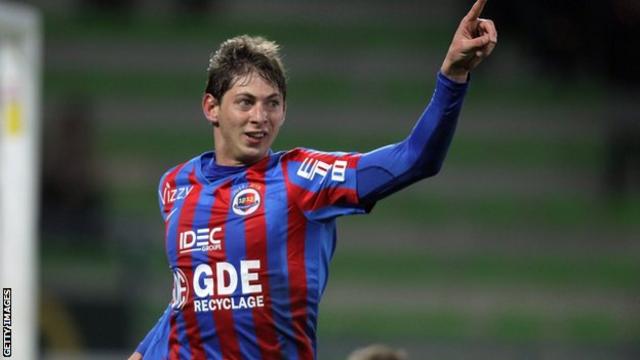 Cardiff City have been told to pay the first instalment of £5.3m to Nantes for striker Emiliano Sala, who died in a plane crash.
https://news.sky.com/story/cardiff-city-face-signing-ban-if-they-dont-pay-emiliano-sala-transfer-fee-11854081
Related Blog Articles:
https://seancrossansscotslaw.com/2019/02/10/frustration-of-contract/
https://seancrossansscotslaw.com/2019/03/25/locking-horns-frustration-of-contract-part-2/
https://seancrossansscotslaw.com/2019/08/28/stormy-weather-im-at-the-end-of-my-tether/
https://seancrossansscotslaw.com/2020/02/25/welcome-to-austria/
Copyright Seán J Crossan, 23 November 2019