Photo by Uriel Soberanes on Unsplash
In February, one of my blogs (Frustration of Contract) dealt with the circumstances surrounding the issue of frustration as a factor which could lead to termination of a contractual agreement.
One of the stories discussed in that particular blog was the dispute between Cardiff City FC and FC Nantes in respect of the tragic death of Emiliano Sala, the Argentinian footballer who had signed for the English Premiership club.
Despite Sala's death, the French club was till demanding a portion of the transfer fee of £15 million. This led to speculation on my part as to whether frustration of contract could be an argument put forward by Cardiff.
The plot has since thickened an, today (25 March 2019), it has been reported that Cardiff City is now claiming that the transfer deal was never legally binding. The Premiership side asserts that the proper paperwork was not completed; the French side disputes this.
So, it looks as if the two clubs are going to be locking horns in what now seems to be an inevitable legal dispute.
A link to an article on the BBC website can be found below:
saw this on the BBC News App and thought you should see it:
Emiliano Sala: Cardiff set to claim transfer deal 'not legally binding'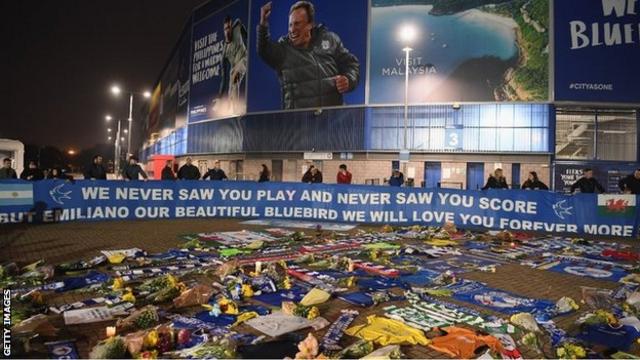 Cardiff City football are set to tell Fifa the deal to buy Emiliano Sala from Nantes for £15m was not legally binding.
Copyright Seán J Crossan, 25 March 2019
Related Blog Articles:
https://seancrossansscotslaw.com/2019/03/25/locking-horns-frustration-of-contract-part-2/
https://seancrossansscotslaw.com/2019/11/23/pay-up-or-frustration-of-contract-part-3/
https://seancrossansscotslaw.com/2019/08/28/stormy-weather-im-at-the-end-of-my-tether/
https://seancrossansscotslaw.com/2020/02/25/welcome-to-austria/
https://seancrossansscotslaw.com/2020/03/18/crazy-days-force-majeure-frustration/