Michael O'Leary, the motor mouth CEO of Ryanair, could never be accused of being a shrinking violet or one to shy away from a fight. As they say in Ireland: that one would cause trouble in an empty house.
The latest controversy to engulf Mr O'Leary concerns accusations of racism, religious discrimination and, indeed, sexism. Quite a charge sheet. He has suggested that single, males of the "Muslim persuasion" should be turned away from plane flights because "this is where the threat is."
Ryanair is an Irish airline, but it services a large number of European destinations and many of its customer base will be single Muslim males who have quite lawful travelling plans.
Ryanair is a popular (I probably meant busy) airline that flies to and from destinations in the UK and many of British citizens are, of course, Muslim.
Mr O'Leary's comments could potentially fall foul of the provisions of the Equality Act 2010 in relation to direct discrimination (Section 13) on the grounds of the following protected characteristics:
Religion (Section 10)
Sex (Section 11)
Now the Muslim faith is not a racial characteristic, so where could the accusations of race possibly arise? Well, if you are applying a criterion to your customer base, it could have a disproportionately adverse effect on certain groups within the population. Muslims are much more likely to be found amongst non-White British and Irish UK citizens. Indirect discrimination any one? (see Section 19 of the Equality Act 2010)
There's also the small matter of European Union law (yes, in the UK we continue to follow these rules throughout the Brexit transition period) and Mr O'Leary's comments could represent a breach of the Treaty on the Functioning of the European Union (primary legislation) and Equal Treatment Directives (secondary legislation).
There may be one get out for Mr O'Leary: if he can show that his comments were an objective (don't laugh) and proportionate means of achieving a legitimate end. National security and health and safety concerns do, potentially, fall into this category, but Mr O'Leary's approach to dealing with terrorism might be regarded as using a sledgehammer to crack a nut i.e. totally over the top and disproportionate. Section 192 of the Equality Act states:
"A person does not contravene this Act only by doing, for the purpose of safeguarding national security, anything it is proportionate to do for that purpose."
Mr O'Leary may not be too concerned about the latest furore surrounding his comments – after all, as a fellow Irishman (Oscar Wilde) once remarked: "There is only one thing in life worse than being talked about, and that is not being talked about."
In fairness to Mr O'Leary he has since apologised for his remarks, but the Muslim Council of Britain has condemned his comments (made in an interview with The Times).
Many Muslims have logged on Twitter their negative experiences of flying (see below):
A link to an article on the BBC News App about Mr O'Leary's comments can be found below:
Michael O'Leary: Ryanair boss criticised for Muslim profiling comments
The Ryanair boss says Muslim men should be profiled at airports because "that is where the threat is".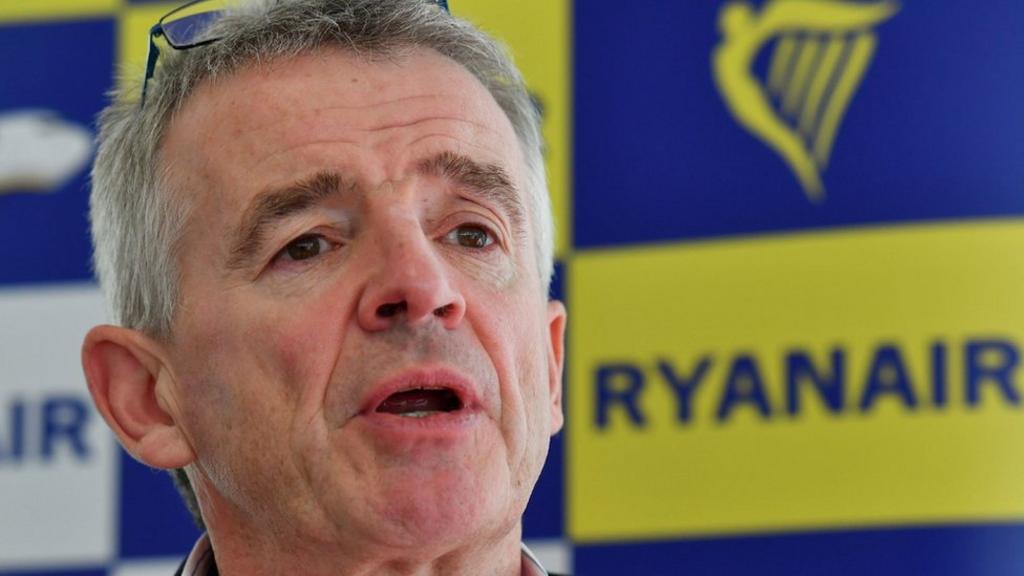 Copyright Seán J Crossan, 22 February 2020