Photo by Brooke Lark on Unsplash
International Women's Day
As today is International Women's Day (Friday 8 March 2019), I thought I would discuss the serious problem of the lack of females in senior management positions in many organisations.
I use the words 'serious problem' quite deliberately because the lack of women in senior positions means that many employers are ignoring (either deliberately or unconsciously) a vast reservoir of skill and talent.
Yes, astonishingly, in 2019 it would seem that the 'glass ceiling' is still firmly in place. The phrase 'glass ceiling' was first used in 1978 by Marilyn Loden, an American management consultant and encapsulated the frustrating (and all too painful) situation that many competent women have experienced in the work-place. They can see all the way to the top of the career ladder, but somewhere on the way up they will hit an invisible barrier or obstacle which will prevent them from progressing further. In an interview with the BBC in 2017, Loden opined that the phrase was still as relevant as it had been in 1978:
100 Women: 'Why I invented the glass ceiling phrase'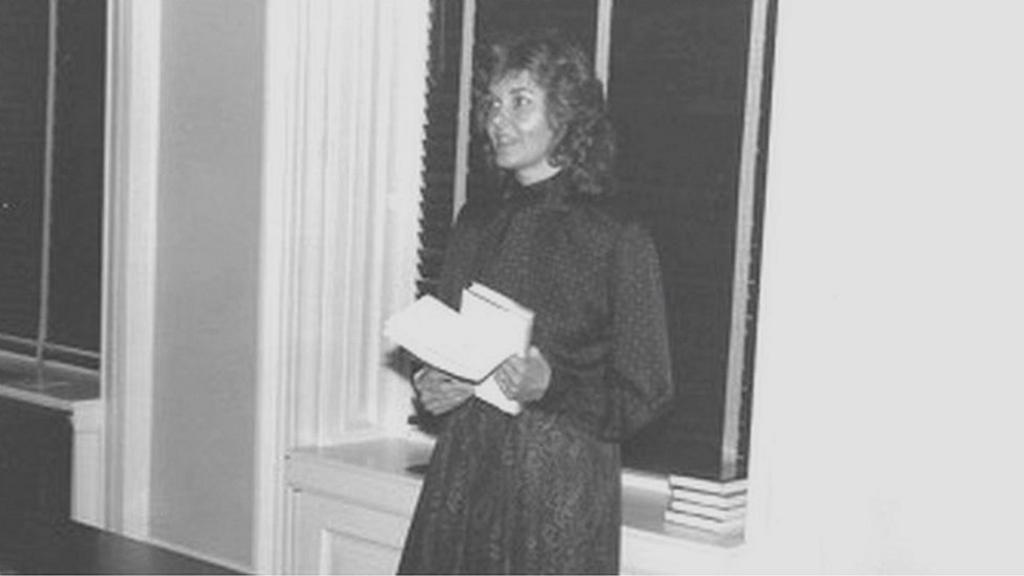 Workplace consultant Marilyn Loden coined the phrase "the glass ceiling" 39 years ago but says it is still as relevant as ever.
The view from the Institute of Directors and Cranfield School of Management
Charlotte Valeur, Chief Executive of the UK Institute of Directors (IoD), has been more direct about this problem. In an interview with The Guardian, to coincide with International Women's Day, Ms Valeur bluntly accused FTSE companies of "lying" when they claimed that they found it difficult to recruit enough females or ethnic minority candidates to serve on boards of directors:
""Do we really think that's difficult? It's a lie. It's not difficult. … I will be very unpopular with FTSE 100 [companies], but I don't actually mind, because it's not true that it's difficult."
Interestingly, Ms Valeur goes on to say that she would campaign for new laws to promote diversity unless UK based organisations started to take the problem of the lack of women in boardrooms seriously. In Ms Valeur's opinion the current equality laws do not seem to be fulfilling their intended objectives.
A link to the article in The Guardian containing the interview with Ms Valeur can be found below:
https://www.theguardian.com/world/2019/mar/08/exclusive-iod-chair-charlotte-valeur-firms-lying-about-appointing-women-improve-diversity
Valeur's analysis appears to be borne out by recent research carried out by Cranfield School of Business as part of its annual Female FTSE Index for 2018. The Report appears to show that the numbers of women in CEO roles in FTSE 100 companies has "remained static" and, in FTSE 250 companies, the numbers have "declined sharply":
https://www.cranfield.ac.uk/som/expertise/changing-world-of-work/gender-and-leadership/female-ftse-index
Legislative intervention
Historically, women have faced very real obstacles which have actively undermined their chances of advancement and promotion in the work-place. They have simply not been valued in comparison with their male colleagues. Gender or sex discrimination has also manifested itself in unequal pay, pregnancy and maternity discrimination and harassment.
Despite decades of legislative intervention to combat sex discrimination, we still hear about depressing stories such as the one below:
Maternity discrimination: 'Having a baby cost me my job'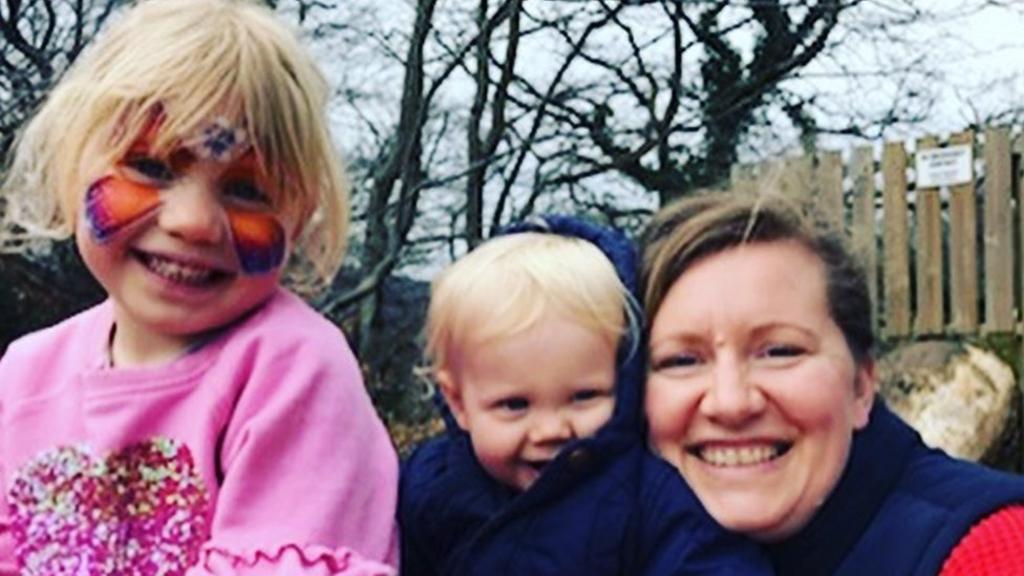 Sarah Rees, who was made redundant while on maternity leave, is calling for changes.
Somewhat depressingly, the Trades Union Congress (TUC) "published analysis this week that showed there is a 17.9 per cent difference in the amount men and women typically earn":
https://edition.independent.co.uk/editions/uk.co.independent.issue.090319/data/8814226/index.html
Many women working for City of Glasgow Council will be well aware of this having just settled a massive equal pay claim in January/February 2019.
Admittedly, over the last 40 years or so, the UK Parliament has attempted to address (and redress) the issue of sex discrimination generally by passing domestic legislation (e.g. the Equal Pay Act 1970, the Sex Discrimination Act 1975 and, most recently, the Equality Act 2010); and by implementing EU legislation (e.g. Equal Treatment Directives, Equal Pay Directives and the Part-time Workers' Directive). And yet, despite all of these measures (and more), the question which still needs to be asked is why sex discrimination in the work-place is still so prevalent?
Positive discrimination?
In a previous post published on 28 February 2019 (The force is not with you …), I discussed the issue of positive discrimination. Could positive discrimination be a way forward to break the male stranglehold on senior management positions? This may seem like a solution but, as we have seen, this is an area not without its share of legal complexity.
Limited positive discrimination seems to be permitted in the UK and the EU when you have a number of diverse candidates (e.g. gender, race etc) who possess similar academic/vocational qualifications and/or experience. It may be permissible to appoint a suitably qualified woman over a similarly qualified male candidate if the employer can show that this is objectively justified i.e. it is a genuine attempt to promote diversity. That said, attempts to introduce positive discrimination have been subject to legal challenge e.g. Jepson and Dyas-Elliott v The Labour Party [1996] IRLR 116 or outright hostility e.g opposition to the 50/50 recruitment policy for the Police Service of Northern Ireland.
Furthermore, there can be enduring cultural stereotypes centring around the positive discrimination, namely, that the preferred candidate got the job merely because they ticked the necessary boxes (e.g. age, gender, race etc) required to fill a quota. Whether this is true or not, it can make beneficiaries of positive discrimination uneasy that they will be judged not on their ability and skill, but on the basis of their attributes or characteristics.
Blind recruitment?
Blind recruitment is becoming popular with many organisations. Following the publication of the Bridge Group Report in 2016, the UK senior civil service and the NHS committed themselves to this form of recruitment.
A link to the Bridge Group Report can be found below:
https://assets.publishing.service.gov.uk/government/uploads/system/uploads/attachment_data/file/497341/BG_REPORT_FINAL_PUBLISH_TO_RM__1_.pdf
What does it involve?
Basically, the personal data of candidates such as age, educational establishment, disability, gender and ethnicity/nationality/race are not revealed to the recruiter. The theory is that suitable candidates will be selected on the basis of academic/vocational qualifications, experience and skills alone. Theoretically, this should assist more women (and individuals from minority) groups to break through the 'glass ceiling' and secure promotion at more, senior management level.
A link to an article about 'blind recruitment' can be found below:
https://www.ciphr.com/features/what-is-blind-recruitment/
The Incompetent Male Leader
Why is it that so many incompetent managers are men asks Tomas Chamorro-Premuzic?
Chamorro-Premuzic is a Professor of Business Psychology at University College London and Columbia University, New York.
Well, a major reason could be the reliance on the traditional interview method for recruitment selection. It would seem that men are better at promoting themselves in this forum than women and men tend to emphasise 'virtues' which demonstrate their supposed leadership calibre e.g. assertiveness, decisiveness and toughness. Chamorro-Premuzic argues that many of these qualities are vastly overrated by recruiters. Additionally, he asserts that many male leaders and managers suffer from delusions of grandeur and lack of technical expertise. The solution to the problem of the lack of women in senior positions is greater use of psychometric testing.
A link to an article about Tomas Chamorro-Premuzic's comments can be found below on the BBC website:
Why Do So Many Incompetent Men Become Leaders? Tomas Chamorro-Premuzic's book has a provocative title but what's the answer?
Conclusion
The purpose of this article was to highlight the fact that, in 2019, women are still woefully under-represented in senior positions in many UK based organisations. If we look at statistics supplied by Cranfield School of Business, the overall picture is not encouraging. The phrase the 'glass ceiling' (first used in 1978) seems to be as relevant as ever.
Suggested solutions include positive discrimination and more psychometric testing. More inventive solutions can seem attractive, but a word of warning: some years ago Amazon attempted to develop a recruitment tool using artificial intelligence (AI). The road to hell, however, is paved with good intentions: to the dismay of Amazon executives, the AI system was found to be discriminating against female candidates! Back to the drawing board it would seem …
A link to the story about Amazon's well meaning, but ultimately doomed attempt to attract more female candidates into tech jobs can be found below:
https://www.theguardian.com/technology/2018/oct/10/amazon-hiring-ai-gender-bias-recruiting-engine
Copyright – Seán J Crossan, 8 March 2019