Photo by Kelly Sikkema on Unsplash
The basic (statutory) entitlement to paternity leave for employees was introduced by the then Labour Government of Tony Blair in 2003.
A recent news item on the BBC highlighted the fact that Aviva, one of the UK's leading financial institutions, has introduced improved, family friendly policies for new fathers.
The company is permitting new fathers to take up to 6 months of paid paternity leave.
A link to the story can be found below:
Paternity leave: 'All of my dad friends were incredibly jealous'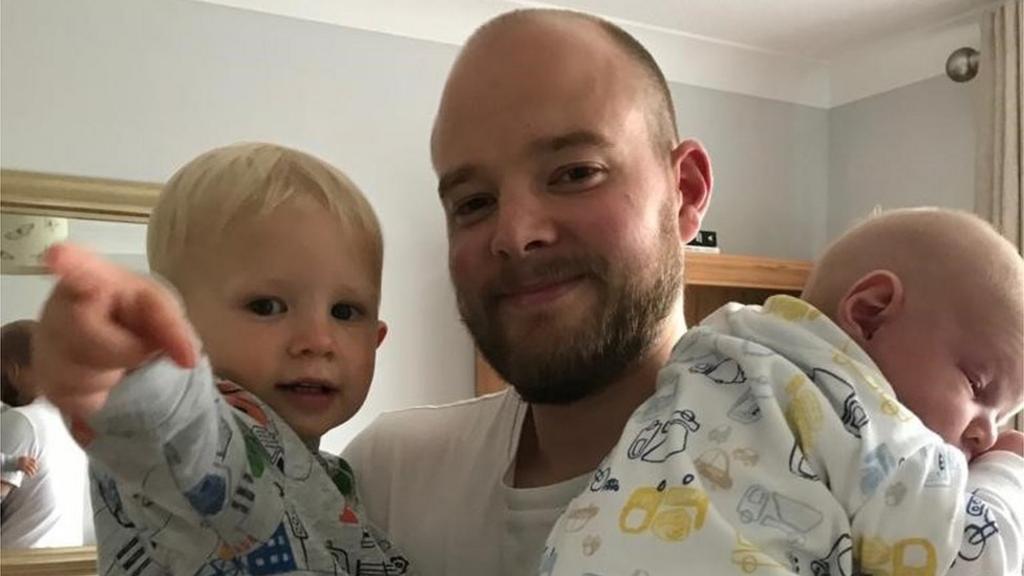 This is an incredibly generous arrangement for male employees, but it is not typical. In this blog, I intend to examine the basic statutory provisions which govern this area of employment law.
I should also point out that, in all probability, Aviva will be paying male employees the statutory rate of paternity pay (more about this later in the blog).
Admittedly, the Labour Party seems to be prepared to consider the introduction of improved, family friendly policies. In a previous blog (Out of office: the work/life balance published on 25 February 2019), I mentioned that the extension of rights to flexible working arrangements was being considered by Labour. Under these proposed arrangements, employees would be entitled to access these types of arrangements from day 1 of their employment (not the current 26 weeks' continuous service requirement).
The impact of family friendly policies in the UK
The House of Commons' Women and Equalities Committee published a Report entitled Fathers and the workplace (on 7 March 2018) which stated in its opening paragraph that:
"The Government must reform workplace policies to support fathers to better balance their parental responsibilities and work and to ensure they meet the needs of the twenty first century family. Fathers in particular want to be supported at work to take a more equal share of childcare when children are young."
The Report goes on to comment that:
"… we have heard evidence from employer organisations, unions, researchers, think-tanks and experts, but most importantly from fathers and mothers themselves, that the current policies supporting fathers in the workplace do not deliver what they promise, despite good intentions. This is particularly the case for less well-off fathers."
In particular, the Committee noted that entitlement to flexible working arrangements has not led to cultural change in the workplace.
In 2015, the UK Coalition Government (2010-15) introduced Shared Parental Leave to try and encourage new fathers to share parental responsibilities with the mothers. This policy has not been a success if you look at figures reported by the Financial Times (2017) and the BBC (2018):
https://www.ft.com/content/2c4e539c-9a0d-11e7-a652-cde3f882dd7b
https://www.bbc.co.uk/news/business-43026312
The figures seem to suggest that between 1-2% of eligible parents are making use of shared parental leave. This is an abject failure given that the UK Government gave evidence to the Women and Equalities Committee stating that it would like to achieve a figure of 25% of eligible men and women taking up shared parental leave. So, a lot of work still to be done here.
The sheer complexity of the legislation covering family friendly policies can also be an added difficulty for employers and employees alike.
A link to the Women and Equalities Committee Report and a link to the UK Government's response to it can be found below:
https://publications.parliament.uk/pa/cm201719/cmselect/cmwomeq/358/358.pdf
https://publications.parliament.uk/pa/cm201719/cmselect/cmwomeq/1076/107602.htm
Statutory Paternity Leave and Pay
In the UK, new fathers are entitled to take 1 or 2 weeks of statutory paternity leave following the birth of their child. The employee can choose to take either 1 or 2 weeks' leave. You will not get additional leave if the mother is having twins or triplets (and we'll leave it at that!).
Generally, new fathers must take paternity leave all at once – although some employers may be flexible about this.
An employee should give his employer the correct notice, but this is not about pinpointing a precise date (understandably). The leave period could be changed, but an employer would expect to receive 28 days' notice of this intention. Paternity leave cannot be taken before the birth and any entitlement must be used up within 56 days of the child being born (or adopted).
Employees can either inform their employers in writing; complete the official SC3 form; or complete the employer's own form.
A link to the SC3 form can be found below:
https://public-online.hmrc.gov.uk/lc/content/xfaforms/profiles/forms.html?contentRoot=repository:///Applications/PersonalTax_iForms/1.0/SC3&template=SC3.xdp
Eligibility
This important employment right is subject to the following conditions:
It applies to employees only
Employees must have 26 weeks' continuous service with the employer up to and including any day in the qualifying week
Employees must be the biological parent; adopter; or intended parent (i.e. surrogacy arrangements)
The qualifying week is 15 weeks before the child is born.
During paternity leave, the continuity of employment of new fathers is maintained and this means that they will still accrue holidays/holiday pay; have an entitlement to raise any pay rises; and they have the right to return to work.
During the actual pregnancy or adoption process, expectant fathers are entitled to accompany the mother of the child to two ante natal appointments or two adoption appointments after matching with a child. The amount of time that employees can take off to attend these types of appointment is 6.5 hours, although employers can increase this.
New fathers taking leave will be entitled to receive statutory paternity pay – which is not exactly generous (from April 2019: £148.68 per week or 90% of the employee's average weekly earnings – whichever is the lower figure).
Again, some employers may may much more generous and operate a contractual paternity leave and pay scheme which will allow male employees to be paid their full salary while taking time off to be with their newly born or newly adopted children.
In order to qualify for paternity pay, employees must currently be earning £118 (before tax) from 6 April 2018. This is known as the Lower Earnings Limit.
Employees will receive paternity pay via the usual arrangements operated by the employer and tax, national insurance and other deductions (e.g. pension contributions) will be taken. Paternity pay should actually be paid when employees are taking their leave entitlement. It is possible to change the dates for payment of paternity pay, but the employer has a right to insist on 28 days' notice.
Conclusion
Paternity leave and pay (in common with many other so called family friendly policies in the workplace) tends not to be particularly generous. The cultural change whereby men and women would share parental responsibilities (especially in the child's first year of life) seems to be a pious hope. Much more is going to have to be done by the UK Government to encourage this sort of change. Perhaps getting rid of some of complexity which surrounds the law in this area could be a useful start.
Arrangements operated by employers, such as Aviva, tend to be the exception rather than the rule.
The Nordic countries (Denmark, Finland, Iceland, Norway and Sweden) tend to be the benchmark used to make criticisms of how far behind the UK is when it comes to implementing family friendly policies. Sweden, in particular, is often cited as one of the most progressive countries in the developed world in this respect:
https://sweden.se/society/10-things-that-make-sweden-family-friendly/
Related Blog Article:
Copyright Seán J Crossan, 30 April 2019