Today is International Women's Day, but is there much to celebrate in terms of concrete progress since I spoke about this topic last year?
The answer to the question is that progress women's equality remains very much a mixed picture. If you look at figures produced for the European Gender Equality Institute, the UK is certainly in the top 5 of selected European countries. This is in stark contrast to Central and Eastern European nations (e.g. Bulgaria, Poland and Romania). Surprisingly, Germany does less well amongst its Western European neighbours, whereas Greece and Portugal are way down the index.
A link to a gender equality index for European countries can be found below:
https://edition.independent.co.uk/editions/uk.co.independent.issue.070320/data/9384076/index.html
These figures may not be entirely surprising to regular readers of this Blog: in the first few months of 2020, I have highlighted the continuing gender pay gap (which continues to be stubbornly difficult to close) and pregnancy discrimination.
Speaking of pregnancy discrimination, two recent employment cases have highlighted how much of a problem this continues to be.
In 2019, an Industrial Tribunal (yes, they still exist in Northern Ireland) ruled that McGranes Nurseries Ltd had discriminated against one of its pregnant employees, Laura Gruzdaite, who was unfairly dismissed when she took time off work to attend a scan as part of her ante natal care. Ms Gruzdaite had informed her employer that she was pregnant.
In Northern Ireland, slightly different equality legislation is relevant to cases like that of Ms Gruzdaite, but the general objective is very similar. Had the case occurred in Scotland or England, we would have been discussing the Employment Rights Act 1996 which, of course, gives pregnant women a legal entitlement to take time off work to attend these types of appointment. In Northern Ireland, the relevant legislation is the Employment Rights (Northern Ireland) Order 1996.
As for the actual pregnancy discrimination, we would have been referring to the Equality Act 2010, but in Northern Ireland, the Sex Discrimination (Northern Ireland) Order 1976 contains the relevant law.
Ms Gruzdaite was awarded £28,000 in compensation from her former employers – significantly, £20,000 of this award represented an injury to feelings element.
Interestingly, the employer also got Ms Gruzdaite to sign a blank contract of employment which did not specify whether she was a temporary or permanent employee. All very suspect and an obvious breach of our Employment Rights Act too (and I'm certain of the Northern Ireland Order of 1996), but that's a different story for now.
A link to the Industrial Tribunal's decision can be found below:
https://www.equalityni.org/ECNI/media/ECNI/Cases%20and%20Settlements/OITFET%20online%20decisions%20as%20pdfs/Gruzdaite-v-McGranes-Nurseries-Ltd-July19.pdf
Pregnant woman 'unfairly dismissed' rules industrial tribunal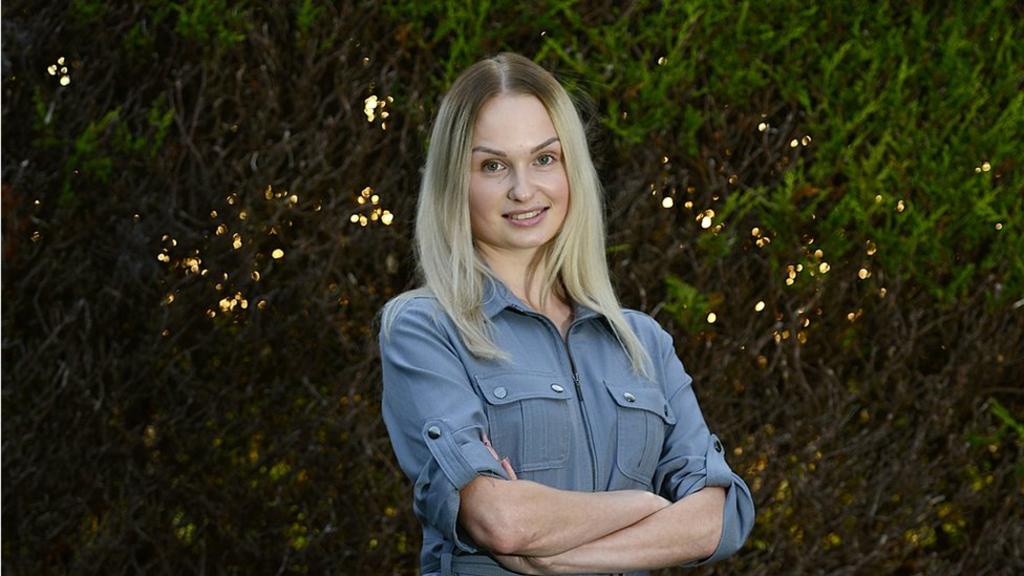 In the second case, from England, Maya Georgiev was employed by Hanover Insolvency Ltd. She had not informed her employer that she was pregnant; she had been absent from work due to pregnancy related illnesses; and she was subsequently called to a disciplinary meeting. At this meeting, Ms Georgiev explained the reasons for her absence from work, but to no avail as her manager dismissed her. This was an unfair dismissal in terms of the Equality Act 2010 and the Employment Rights Act 1996.
Ironically, Ms Georgiev would have been better protected had she disclosed her pregnancy to her employer from the outset, but when the employer became aware of her situation it should have recognised that it had a duty not to discriminate against her by reason of her pregnancy. The Employment Tribunal will hold a Hearing on remedy later this year.
A link to the decision of the Employment Tribunal in this case can be found below:
https://assets.publishing.service.gov.uk/media/5e565151d3bf7f3947cf26a5/Miss_M_Georgiev_v_Hanover_Insolvency_Limited_-2400113_2019-_Judgment.pdf
A link to a story about Ms Georgiev's experiences can be found below on the People Management website:
https://www.peoplemanagement.co.uk/news/articles/worker-discriminated-against-after-boss-unfairly-dismissed-her-for-pregnancy-related-absences
Even in areas where progress has undoubtedly been made family friendly policies such as maternity leave – the English Court of Appeal recently ruled in Ali v Capita Customer Management Ltd and Hextall v Chief Constable of Leicestershire Police (2019) EWCA Civ 900 that it is not discriminatory to offer more generous family friendly arrangements to female employees. This may seem quite progressive on the face of things, but it continues to place the emphasis on women being the primary carers of children. It doesn't exactly encourage a cultural shift towards more men taking time off work to care for their children.
The worst case scenario
… And finally, a rather stark reminder that, although progress for women's rights has undoubtedly occurred, the overall picture remains very uneven. In certain parts of the world, being female means that you are more likely to be murdered. A phenomenon so prevalent in the Central American countries of Honduras and El Salvador that they refer to it as femicide.
You can find a link to this story on the Sky News website below:
https://news.sky.com/story/the-most-dangerous-place-in-the-world-to-be-a-woman-11950981
Related Blog Articles:
https://seancrossansscotslaw.com/2020/01/30/2020-same-old-sexism-yes-equal-pay-again/
https://seancrossansscotslaw.com/2020/01/11/pregnancy-discrimination-or-new-year-same-old-story-part-2/
https://seancrossansscotslaw.com/2020/01/10/new-year-same-old-story/
https://seancrossansscotslaw.com/2019/03/11/born-leader/
Copyright Seán J Crossan, 8 March 2020